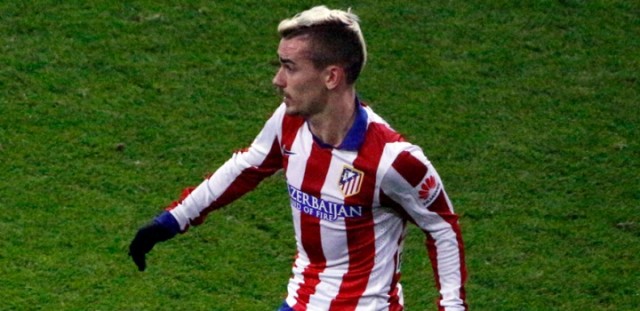 According to talkSPORT contributor, Pilib de Brun, Premier League giants Manchester United are very confident of securing the services of Antoine Griezmann.
Despite spending so much on new players over the past few seasons, Manchester United have continued to struggle and even with Jose Mourinho now in charge, it looks like the Red Devils still need a couple of years to return back to their glory days.
Given the size of United though, they are not willing to wait any longer for success on the pitch and the fallen Premier League giants are expected to continue their spending spree over the next few transfer windows.
A number of players have been linked with a move to Old Trafford ahead of the upcoming January transfer window and a few names are also being bandied about as potential targets for the Premier League side next summer.
Atletico Madrid star Antoine Griezmann has been one of those names constantly touted to join United and now talkSPORT journalist, Pilib de Brun, has gone on to make big claims regarding the Red Devils' pursuit of the French superstar.
De Brun has claimed that United have already made contacts with Atletico Madrid over the signing of Griezmann and with the player allegedly open to arriving at Old Trafford, the English side are very confident of landing the services of the 25-year-old next summer.
He told Periscope (via the Daily Star), "Contact was made with Griezmann a while ago actually. As you've probably noticed in the last month or two Griezmann did an interview where he said some encouraging things about the Premier League, about Paul Pogba and Manchester United.
"I also said a while ago that [Jose] Mourinho had said to [Wayne] Rooney if he wanted regular football be would have to leave to get it. That is still the case. It looks like Griezmann will be brought in as a replacement for Rooney.
"I do know that the situation with Giezmann is he's keen, United are confident they'll get him. Will Champions League [football] be a factor if they don't get it? I don't know. But, I would imagine Griezmann has thought about that and quite happy to come regardless. Mourinho has clearly targeted him and United feel like that's a deal they can make happen."
In addition to claims, De Brun tweeted, "Utd are very confident of signing Griezmann in the summer having already told him they'll meet his buyout. No way back for Rooney IMO."
Utd are very confident of signing Griezmann in the summer having already told him they'll meet his buyout. No way back for Rooney IMO.

— Pilib de Brún (@Malachians) December 10, 2016