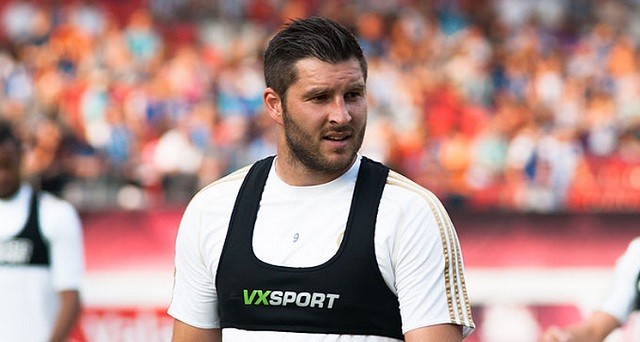 The countdown to the Liga MX final continues.  At the time of writing, we are still 10 days away from the first leg.  Many fans are upset with this scheduling mishap, and rightly so; but you can't deny the long wait adds to the suspense.
América are off competing in the Club World Cup, so they've got plenty of competitive games to keep them fresh until the final.  Tigres, on the other hand, have none.
They played a friendly against Veracruz on Friday, and another one is presumably coming.  While you wait for the return of more glorious liguilla football, here are five reasons Tigres can win the title:
Andre-Pierre Gignac.  Yes, the reigning Liga MX MVP is a reason all by himself.  Gignac didn't have the regular season we expected from him, but his 5 goals in the liguilla have carried Tigres to the finals.  América's defense has been a weak point for the team this year, and Gignac is sure to give them a tough time.
They're the Hotter Team.  Tigres' last 6 matches are WWWDLW, while América's last six are WDWDDD.  Tigres are riding a three game winning streak, including their impressive 5-0 thrashing of Pumas in the first round.  While América haven't lost a match during the six-game stretch, they've had serious difficulty scoring.  Tigres have not had that problem, mostly thanks to reason #1 above.
El Volcán is Impenetrable.  Tigres are awfully tough at their home ground when the stakes are high.  In their last 9 knockout matches (playoffs+CONCACAF Champions League) Los Felinos are 6W-2L-1D at Estadio Universitario.
They're Out for Revenge.  Tigres have been brought down by América not once but twice over the past few years.  In the 2014 Apertura final, América won the return leg at Azteca to secure victory.  In the most recent edition of the CONCACAF Champions League, Las Aguilas dominated both legs en route to their 2nd straight continental title.  Many current Tigres players were present for one or both of these showdowns, and they will be eager to avenge their defeats.
The Defense.  True, Tigres' defense did not maintain its nearly perfect form for the entire season, but they still conceded just 13 goals, half as many as América did.  América are an aggressive team that have been winning their games by scoring 2-3 goals week in and week out, and they simply may not get that type of production against Juninho and company.