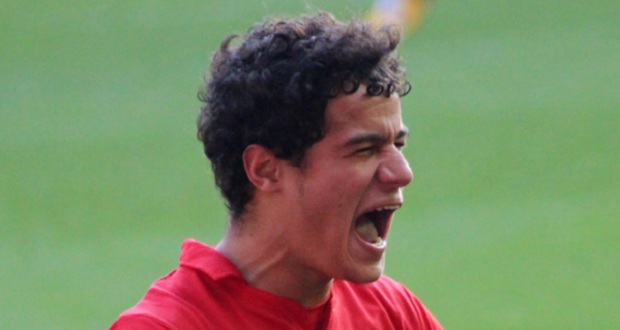 Despite the devastating news that Philippe Coutinho will likely be out at least until the New Year, the week has otherwise been a positive for Jurgen Klopp and the Reds.
They have won their last two matches, one in the Premier League and the other in the EFL Cup and the club's brilliant young talent, Ben Woodburn scored his first senior goal just a few days after making his debut. Up next, the team travels to Dean Court to face a Bournemouth team coming off a 3-1 loss to Arsenal.
Goalkeeper
Loris Karius will be looking for another clean sheet this weekend. He has looked much better over the last few weeks. While that may be due to the weaker competition that the club has faced, the clean sheets must be a massive confidence boost to the young keeper.
Right-Back
Nathaniel Clyne could be facing former Liverpool player, Jordon Ibe. Clyne should be able to keep him under wraps given that he is the more experienced player and they likely have faced each other before in training.
Center-Backs
Joel Matip and Dejan Lovren have looked much more comfortable with each other in recent weeks. The pair are able to muscle opponents off the ball while their lack of speed is made up for with their excellent reading of the game.
Left-Back
James Milner will be marking arguably Bournemouth's most dangerous player in Junior Stanislas who has three goals and three assists.
Midfield
If Adam Lallana is unable to start, Klopp will likely go with the same players as in the last match with Georginio Wijnaldum, Jordan Henderson and Emre Can in midfield. If the Reds' midfield is able to disrupt the Bournemouth attack, the team should be able to dominate the match.
Right Wing
With the possible reshuffling that the Liverpool front will have, Sadio Mane may not get quite the same amount of space on the wings as he usually does. Still, he has more than enough talent to still be the most dangerous player on the field.
Forward
With two goals in each of his last two matches, Divock Origi has looked much better than he did at the beginning of the season. With both Coutinho and Daniel Sturridge out, this is Origi's time to shine.
Right Wing
Roberto Firmino could be moved out wide to essentially replace Coutinho's threat. While it is an adjustment for Firmino, Liverpool's front is often fluid enough that he should still be able to get the ball in more central areas of the pitch.
(4-3-3)