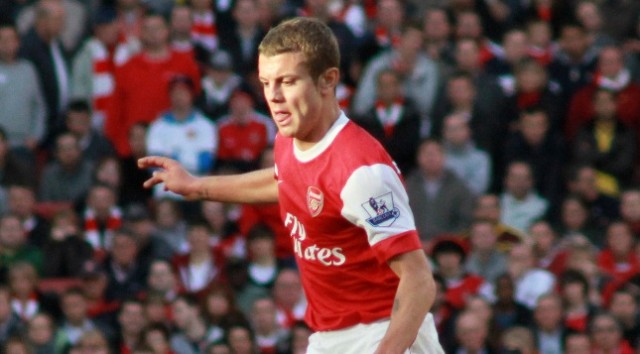 Jack Wilshere hopes his form at Bournemouth translates into a new contract at Arsenal. The Arsenal academy graduate has one more year left on his current contract, and there is some doubt about his future due to his injury history and a congested midfield depth chart at Arsenal.
Wilshere joined Bournemouth on a season long loan on transfer day deadline this past August. The Englishman asked Arsene Wenger for the move after missing much of the past two years with injuries.
Wilshere faced an uphill battle to gain game time, and his international career and battle to regain fitness was suffering. Both player and manager agreed that a move elsewhere on loan would benefit Wilshere's career, and provide him the best opportunity to regain fitness.
Last week, Wenger confirmed he plans to offer Wilshere a new deal and hoped begin negotiations by the New Year.
"Yes of course [Wilshere will be offered a new deal]," he said. "Not before the Bournemouth game, no. We have to plan that around the New Year."
Wenger was also full of praise for the way Wilshere has responded to his new surroundings this season. Wilshere has been at Arsenal since the age of 9 but has developed into an important member of Eddie Howe's midfield.
"I am happy that he develops well," he said. "I think it was basically in the end the right decision for him to go. He gets regular football and now, on the observations I get from our people who watch him, he's getting stronger every week."
The England international has made has 11 appearances so far this season. He started slow but lately has been making a real impact on his new side, and with improved form, comes more confidence. Wilshere now wants to translate that all into a new deal and hopes his future still is at Arsenal.
"I read what the boss at Arsenal said and at the moment I'm focused on performing for Bournemouth and putting myself in a position where Arsenal want to offer me a new contract and I'm in a strong position at the end of the season.
"At the moment, I'm taking each game as it comes, working hard and I'm looking forward to the next six or seven months here at Bournemouth. We'll see what happens after that."