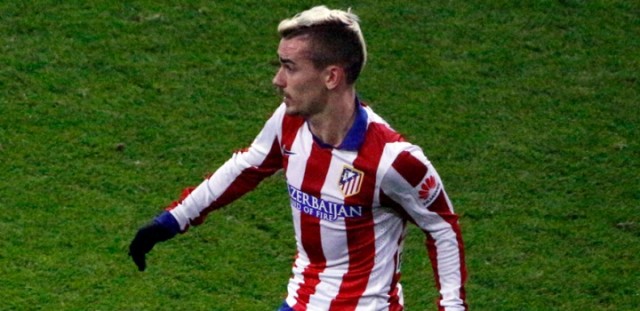 Atletico Madrid star Antoine Griezmann has admitted the English Premier League would be his preferred destination if he ever decides to leave Spain.
Griezmann, who's been linked with a move to a host of clubs over the past 12 months, has said he'd prefer a move to England over France, but has also stressed his desire to stay at Atletico Madrid.
"I am in Madrid, we have a good team, I want to win titles," Griezmann was quoted as saying by the Metro.
"PSG is an interesting project, but I don't want to move to Ligue 1 now. I prefer to stay in La Liga or the Premier League. If I had to leave La Liga today, it will be for England. But my objective is not to leave."
The 25-year-old France international striker rated at £85 million was linked with a move to Manchester United at the beginning of last summer, but he quickly put an end to the transfer speculation by signing a new 5-year deal with Atletico Madrid on June 23rd.
Despite his recent contract extension, the speculation about Griezmann's future has resurfaced in the past few weeks, with Jose Mourinho reportedly targeting a move for the striker next summer.
Griezmann left Real Sociedad for the Vicente Calderon 2 years ago and has since established himself as one of the best players in the world.
He's never hidden his admiration for Diego Simeone and as long as the passionate Argentinian is at Atletico Madrid, Griezmann is unlikely to express a desire to move on.
However, if Simeone decides to take on a different challenge in the next couple of years, the Frenchman would probably leave as well.
That being said, United are unlikely to wait that long and will probably make a serious attempt to bring Griezmann to Old Trafford as soon as next summer.