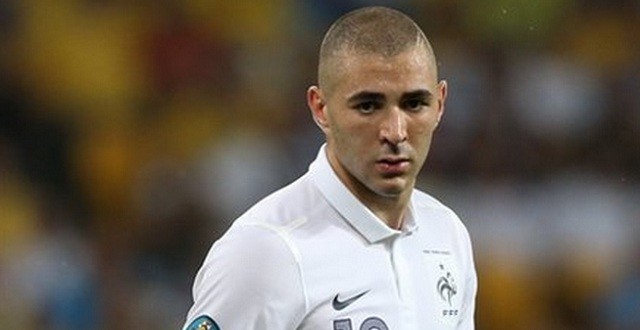 The good football we saw from Real Madrid at the Vicente Calderón didn't translate to the UEFA Champions League. However, now qualified for the next round, La Liga returns to test the new status quo without Gareth Bale. Sporting Gijón visits the Santiago Bernabéu sitting in the relegation zone. El Clásico is already close, so it's fair to say not all the focus will be on this match.
Preferred Formation: 4-4-2
Zinedine Zidane has lost Gareth Bale. Even though medical estimates vary in the Spanish media, he's expected to be out for at least two months. Still, he now has Casemiro again, who might get some minutes or even start if he's feeling risky. He must ask his players to get back to the mentality of last weekend's game, as losing it will just cause more unnecessary headaches.
GK: Keylor Navas
His clean sheet streak came to a halt thanks to Fábio Coentrão's penalty hiccup. He shouldn't let this bring him down in any way. In less than ten days, he's going to have arguably his strongest test of the league calendar.
Defense
RB: Dani Carvajal
He's had to focus more on the defense lately, with very few opportunities to move forward. Jointly with Lucas Vázquez, the right wing is becoming a tough one for rivals to get through.
CB: Raphaël Varane
Overshadowed the captain with a great performance topped off with the opening goal. Pepe trained normally with his teammates, so he'll soon be getting into stiff competition with both Varane and Ramos.
CB: Sergio Ramos
Defensively he was off and on. He has to regain his form after being gone. He did provide a great assist that meant the winning goal. The four-point lead is very helpful, so it's imperative he gets everyone to stay sharp.
LB: Marcelo
Though Fábio Coentrão played the last 20 minutes in the UCL, his poor performance won't threaten the Brazilian anytime soon. Even so, the #12 shouldn't just assume his competitor won't do anything to improve.
Midfield
RM: Lucas Vázquez
He didn't play a particularly good match offensively. Nevertheless, without the speed of the #11, the team will need a solid winger. His odds are very good, yet the coach could change it up with Asensio or James.
RCM: Luka Modrić
The Croatian makes a great pair with his fellow countryman. If this system stays, he'll continue to form that double pivot. When Casemiro enters the lineup again, he'll move more to the right like he's used to.
LCM: Mateo Kovačić
Arguably one of the best over the week. Even though Casemiro is back after a long injury, he shouldn't be forced, especially with a very intense challenge coming up. Mateo deserves to remain in the lineup.
LM: Isco
Like Lucas, he couldn't replicate his good performance versus Atlético Madrid. While the coach may be waiting for this to happen again at the Camp Nou, Isco still has to continuously impress if he wants to keep playing.
Attack
CF: Karim Benzema
He scored the winning goal on Tuesday, securing his team a spot in the last 16 of the UCL. He's the only good news to help cope with Gareth Bale's absence. If the 4-4-2 sticks, he'll definitely be the one a little further back.
ST: Cristiano Ronaldo
Compared to his evening in Madrid last weekend, he didn't do a good job on his return to the club that put him on the map. Overall, the team only had two shots on target, so his performance was in line with the rest of his teammates.
(4-4-2)