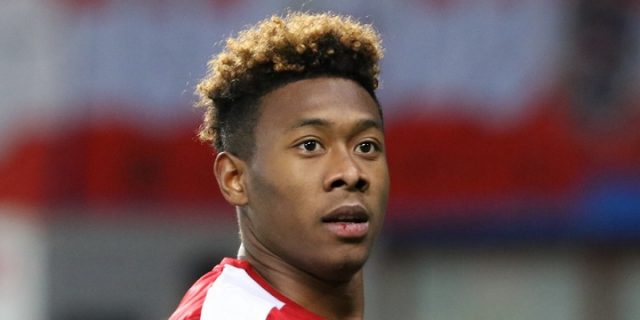 Manchester United manager Jose Mourinho wants to sign two new defenders in the January transfer window, according to the Daily Mirror.
The report claims Mourinho's priority for January is to strengthen the team's error-prone defense and has identified Bayern Munich's David Alaba (rated at £40 million) and Southampton's Virgil van Dijk (rated at £30 million) as leading targets.
The newspaper goes on to suggest Mourinho is also keen on Bayer Leverkusen's £20m-rated centre-back Aleksandar Dragovic, but Alaba and van Dijk are the Portuguese manager's first-choice transfer targets.
Mourinho is thought to be unhappy with his team's defensive performances since the start of the season and even questioned some of his players' mental strength after the victory over Swansea City earlier this month.
United would find it extremely difficult to convince Bayern Munich to sell the 24-year-old Austria international in January, as the German champions wouldn't be able to replace the versatile defender with a player of similar quality in the middle of the season.
Signing Van Dijk should be less complicated, as Southampton always struggle to keep their best players when a bigger club comes in with an offer.
However, United would probably have to wait until the summer, as the Saints are likely to refuse any bids for the Netherlands international centre-back in January for the same reason Bayern Munich are unlikely to agree to sell Alaba in the middle of the campaign.
Mourinho would find it way easier to convince Bayer Leverkusen to sell Dragovic in January.
The 25-year-old Austrian joined the German side from Dynamo Kyiv on a five-year deal last August, but has struggled to establish himself in Roger Schmidt's starting eleven and has only made 5 appearances in all competitions so far this season.
Given Dragovic's current situation in the Leverkusen squad, the Germans are likely to agree to negotiate his potential departure.