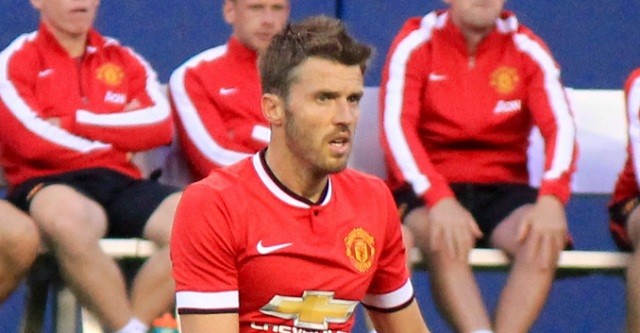 Jose Mourinho has hinted that veteran midfielder Michael Carrick could be offered a new one-year contract extension at the club, which would keep the former England international at Old Trafford beyond next summer.
The 35-year-old's current contract is due to expire at the end of June, but Mourinho has said this season is not necessarily Carrick's last at the club.
"Michael is 35 years old," Mourinho said. "With such an intense game he was having some cramps in the last period, which is normal. It is very sad to know that time flies for every one of us.
"He is such a fantastic player and it is a pity, I always loved him, but instead of being his manager when he was 25, I am his manager when he is 35.
"We have a good understanding. We know when he can play. We know when he is ready and when he needs a rest. I am still having Michael Carrick and probably for one more season. That's life."
Carrick, who left Tottenham for Manchester United in 2006, has been a brilliant player for the Red Devils and despite being 35 years old, he's still the team's most reliable and composed midfielder.
His role in the team is invaluable, as he calms everyone around him on the pitch and brings composure, patience and purpose to United's play.
Carrick has played 7 games in all competitions so far this season, scoring one goal against Northampton Town in the EFL Cup two months ago.
It appears as though Mourinho plans on offering Carrick the chance to stay at Old Trafford for a 12th season and the midfielder is still more than good enough to justify the potential new contract.