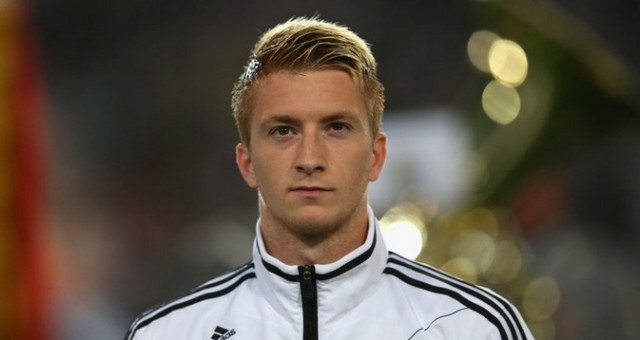 Arsenal are lining up Dortmund's Marco Reus if they fail to secure the future of Alexis Sanchez.
According to the Mirror's John Cross, Arsenal and Alexis are still locked in discussions with the Chilean's over an extension. He has 18 months remaining on his deal worth £130,000 and is looking for a new £200,000 deal with a buyout clause.
Although Arsenal are still confident that they can get a deal done, a contingency plan has been put in place. Reus is a player that Arsene Wenger has long admired and previously attempted to bring to the club. Although a wide player, Wenger sees Reus as a striker in his squad, similar to the role currently occupied by Alexis himself.
The one knock on Reus is his injury history. The German international recently came back from a six-month layoff, and this isn't the first time he's missed significant time. Reus missed the 2014 World Cup due to a serious injury as well, and has been plagued with long layoffs throughout his career.
When healthy, Reus is considered to be one of Europe's premier wide men. The Gunners would have to shell out upwards of £30 million to sign him.
Having just tied up Hector Bellerin to a long term deal, and confidence growing that Mesut Özil is about to sign an extension as well, there is still a good chance Alexis will end up extending his stay.