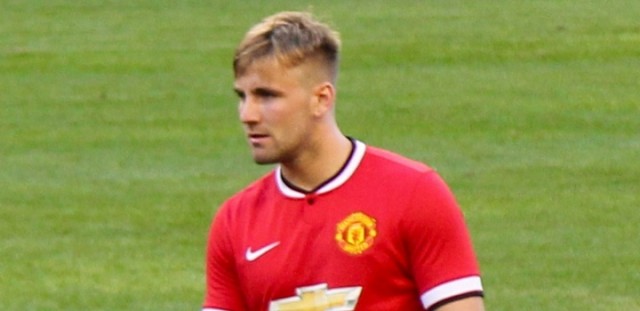 Manchester United left-back Luke Shaw has recovered from his injury troubles and is available for selection against Arsenal tomorrow, according to Jose Mourinho.
The 21-year-old missed United's 3-1 win at Swansea City two weeks ago, but his condition is now good enough to play in the crucial derby at Old Trafford.
"He's ready to play and I don't have any problem with him. I am not saying that he plays or he doesn't play tomorrow, I am just saying that he is my player, a player with potential, but like every young player he has little problems and things he needs to learn and to improve on," Mourinho said at his pre-match press conference today.
"He is a player that has my confidence and will play in this period of many matches – for sure."
Despite Mourinho saying he doesn't have a problem with Shaw, their relationship is reportedly strained, with the Portuguese manager criticizing the player's performance after the 3-1 defeat at Watford on September 18th.
Shaw was thought to be unhappy with Mourinho's public comments and his camp didn't pass the opportunity to leak the player's response to the media.
However, the two of them have plenty of time to iron out their differences, if they haven't already.
Shaw's return is a major boost for Manchester United's chances of claiming the three points tomorrow, as he is still their best option at left-back.
He's struggled to show his pre-injury form this season, but the hesitation in his play is perfectly understandable.
Even though Shaw obviously needs more time to regain his confidence, he could still play a crucial role tomorrow.