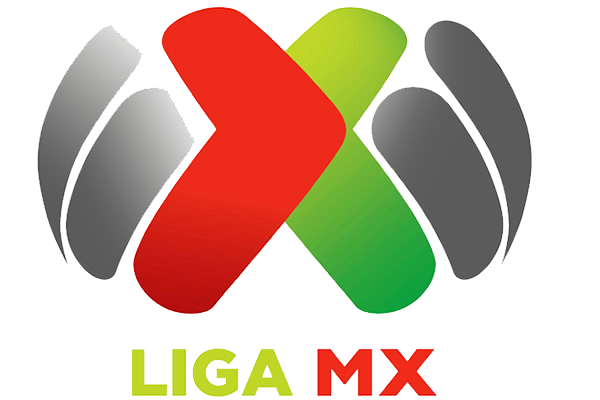 It's the final week of the regular season, and Chivas have already secured a berth in the liguilla.  Despite this, they need as many points as possible on Saturday in order to improve their seeding and potentially earn a first round tiebreaker.
Necaxa are a team that are currently sitting in the playoffs and need a positive result to lock in their place in the playoffs.  Chivas played very well in Jornada 16 despite only earning a draw against León, so don't expect too many changes from that lineup.
Goalkeeper: Rodolfo Cota
Cota used to play all 17 games every year with Pachuca, but this will be his first season at Chivas where he gets 17 starts.
Left Back: Hedgardo Marín

Since Edwin Hernández picked up a red card during Jornada 16, Marín will have to take over his duties at left back.
Center Back: Juan Basulto

It will be a tall order for Basulto who is likely going to have to manage center back duties all by himself.  Basulto has played decent minutes as a sub and in the Copa MX, so it's not exactly a trial by fire.
Right Back: Jair Pereira

With so many defenders unavailable, Pereira will play on the right side rather than as the second CB.
Left Midfielder: Carlos Cisneros

Matías Almeyda worked Cisneros like a dog just before the international break.  Now that he has had a week off, no doubt he will be back in the lineup for the final game of the season.
Center Midfielders: Orbelín Pineda, Javier "Chofis" López and Michael Pérez

Rejoice, for the most entertaining player in the world will be back in action during jornada 17.  Chofis has spent most of the season as the Chivas super-sub, but got the start in jornada 16 and put out a stellar performance despite a missed penalty.
Pineda and Pérez are the backbone of this Chivas team, and are a nice point of stability in a chaotic jornada 17 lineup due to all the unavailable players.
Right Midfielder: Isaac Brizuela
Brizuela is likely going to finish the season ranked 2nd in "Pases Para Remates" which means "passes that set up shots."  It's not the most publicized statistic nor does it roll off the tongue, but it's a very important number nonetheless.
Strikers: Alan Pulido and Marco Bueno

Bueno has been a blessing for Chivas late in the season, able to make up for the absent Ángel Zaldívar.  Pulido is, of course, the high profile signing who hasn't played as much as you would expect due to a nagging injury.  These two will likely work together up front on Saturday night.
(3-5-2)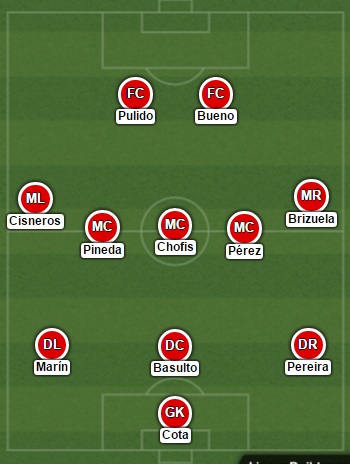 Via – Lineup Builder