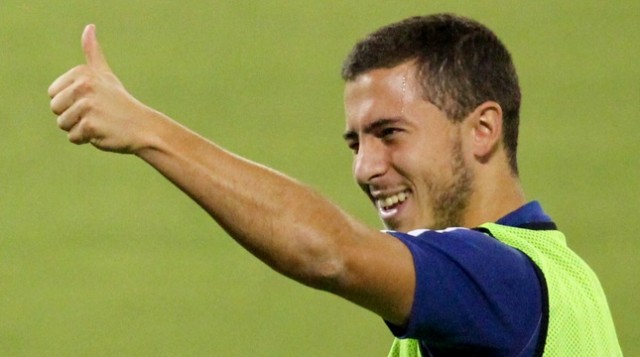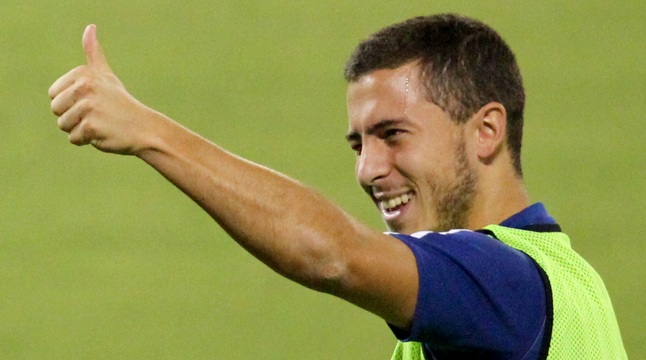 Chelsea winger Eden Hazard has admitted he doesn't want to leave the club before he wins another major trophy at Stamford Bridge.
Hazard has been heavily linked with moves to Paris Saint-Germain and Real Madrid in the past couple of transfer window, but the 25-year-old has insisted his short-term future lies at Chelsea.
"Back in March I'd spoken [to Conte] about the difficult season I'd had up to then, and what he expected of me in the year to come. I'd not scored many goals, but he saw me as a goalscorer. He spoke to me about his preferred systems, the 3-4-3 and even with two up front," Hazard told the Guardian.
"His passion and enthusiasm for the job were obvious. I made clear I had no intention of leaving after such a poor year. I didn't want to go out like that. If I ever leave, it'll be after winning a championship. You need to go out on a high so that people remember you for the right reasons."
The former Lille winger has started the season brilliantly, scoring 7 goals in 11 league games so far.
It seems like Conte has inspired and motivated Hazard and the 3-4-3 formation is surely another reason why the Belgian is enjoying his football at the moment.
Hazard has always said he doesn't see himself scoring as many goals as Cristiano Ronaldo and Lionel Messi, but it appears as though Conte knows how to get the best out of him.
He has the confidence, the motivation and the attacking freedom to punish his opponents week in and week out, and if maintains his prolific form until the end of the season, he'd be a serious contender for the Player of the Year award.
Chelsea are one of the favorites for the Premier League title this season and if they manage to win it next May, it'd be interesting to see whether Hazard would decide it's time for another challenge elsewhere.