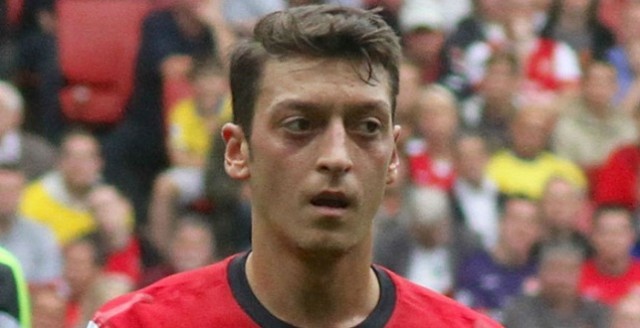 Arsenal and Mesut Özil are coming to close to a new contract, according to the Mirror's John Cross.
Özil and Arsenal have held protracted talks over a new deal with the German's current contract worth £140,000 per week ending in 18 months. The new deal is believed to be "long-term" for about £200,000 per week.
Although nothing has been announced, it's believed the player's representatives and the club had productive talks over the international break. Arsene Wenger has expressed confidence that Özil would extend and this news confirms the manager's beliefs.
Özil is reportedly happy with at the club – both in terms of his teammates' form and the environment that Arsenal provides it's players. The German playmaker is also a known fan of the London lifestyle and recently purchased a £10 million home in the city.
There is less confidence over Alexis' future, although that is only in comparison to that of Özil's and it's not to say the club believes Alexis won't sign.
The Chilean international also has 18 months left on his contract but is seeking a significant pay raise that would exceed £200,000 per week. That would require Arsenal to restructure their wage balance and set different expectations for other players in the squad in the future.
While the financials could be worked out and Arsenal is not opposed to altering their wage structure, there may be some legitimate concern of Alexis' commitment to club football.
Alexis is undoubtedly committed to Arsenal winning. However, it is widely known that he values international football more than club football in terms of commitment. That was evident these past two weeks when the Chilean played with an injured hamstring on Tuesday despite Wenger's warning and ultimate pleas not to do so.
Alexis scored twice in Chiles 3-1 win against Uruguay and he appears to have come away unscathed, but Arsenal do not want to reward this type of behavior. It's understandable if they're hesitant to hand Alexis such a huge contract if he's willing to put himself at risk of serious injury for country and jeopardize his club season.
Ultimately, that shouldn't decide the outcome of Alexis' contract discussions, but expect those discussions to last longer Özil's.