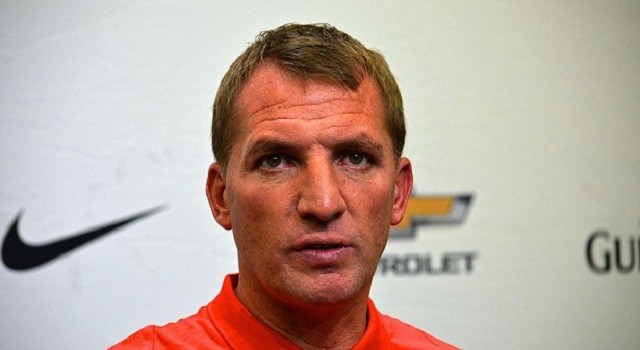 Celtic striker Moussa Dembele's short-term future lies at Celtic Park, according to the Scottish champions' manager Brendan Rogers.
The former Liverpool manager, who's been at Celtic Park since last May, has admitted Dembele will probably join a bigger club in a better league at some point in the future, but has stressed the Frenchman won't be leaving Scotland anytime soon.
Rodgers told talkSPORT, "Him and his agent, they want to learn and they want to develop. They could have gone to a number of clubs in the summer and got way, way more money than up here. But he wants to try and do it the right way.
"He wants to get experiences at a big club, learn, develop and then there probably will be a time when he will move on. In fairness to him, he has been absolutely fantastic. But he signed a four-year deal here and he is only a few months into it.
"We are all realistic here. That was part of my role coming into here, accepting that if you have got top talents they may be here for a couple of years and move on. You have seen it with Wanyama, with Van Dijk and Ki.
"He has only really just come in, he loves it here. It is a huge club, he gets idolised here, he is playing Champions League football and he is really, really enjoying this process of learning and playing for a big club.
"I'm sure at some point later down the line it may happen, but it is certainly not something we are looking at now."
The 20-year-old has been a fantastic signing for the Bhoys, scoring 14 goals in 18 appearances in all competitions so far this season.
Dembele is one of the most promising strikers in European football and it seems like it's only a matter of time before he moves to one of the biggest clubs on the continent.
The chances of Dembele leaving in January are slim to none, but if he maintains his fantastic form until the end of the season, the Scottish giants may find it impossible to retain his services beyond next summer.