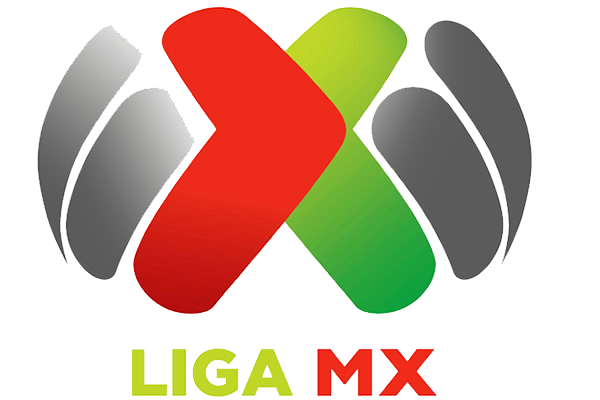 Club América close out their regular season with perhaps their most difficult game of the year: away to Pachuca.  Fortunately for Las Aguilas, they are already qualified for the playoffs and this match will only help to determine their seed once the liguilla begins.
Depending on how this final week plays out, we could see another first round Súper Clásico, much like the 2016 Clausura.  Here is the probable eleven that América will field on Saturday night:
Goalkeeper: Moisés Muñóz
Muñóz will close out the season with his 15th start of the Apertura.  He hasn't played all 17 games in a season since Apertura 2014.
Left Back: Miguel Samudio

Samudio is still fresh off his injury, but now that he is fit again he is the man at left back for this team.
Center Backs: Pablo Aguilar and Paolo Goltz
Aguilar will look to make it 17 starts in all 17 matches in league play this season.  Goltz has performed above expectations this year, and should get a start in the final regular season match.
Right Back: Edson Álvarez
The youngster has had a good start to his Liga MX career.  He should get a game in at his more natural right back position before the season ends.
Left Midfielder: William Da Silva
Da Silva is one of many América starters who emerged after Ricardo La Volpe took over.  He has just one goal in 18 appearances for América this year, but don't let that fool you into thinking he has no offensive capabilities.
Right Midfielder: Rubens Sambueza
With over 1300 minutes played at various positions all over the field, the captain has led by example this season as one of the premier utility players in Liga MX.
Left Winger: Michael Arroyo
Arroyo has been getting increased minutes over the last few jornadas.  He is just one of many dangerous weapons in the América offense.
Right Winger: Renato Ibarra
Ibarra scored against Venezuela in Ecuador's 3-0 win on Tuesday.  He has become a regular for Las Aguilas under Ricardo La Volpe.
Strikers: Oribe Peralta and Silvio Romero
Oribe trained with Mexico over the international break but did not appear in either match.  He should be fresh but not out of practice on Saturday night.  Romero's role has been reduced slightly in recent weeks, but he still has an impressive 8 league goals this season.
Formation: 4-2-2-2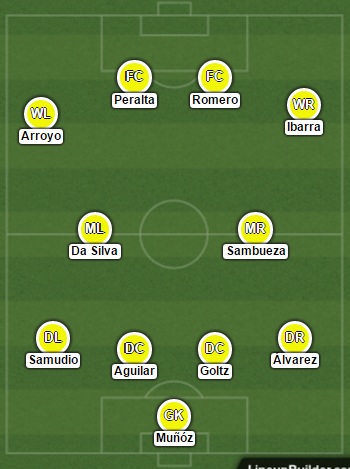 Via – Lineup Builder