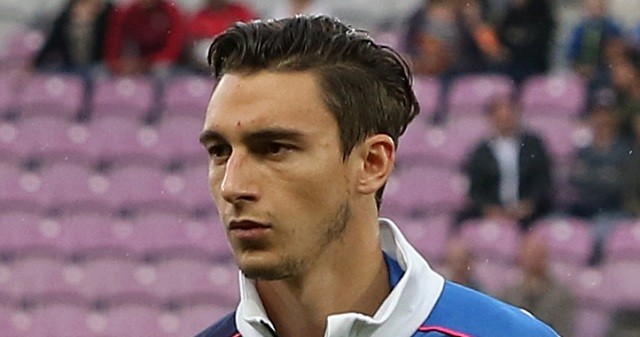 Speaking to Rai Sport (the Daily Express in English), Manchester United defender Matteo Darmian says he does not know why he is not playing on a more regular basis this season.
Manchester United splashed around £12.7 million to sign Darmian from Torino at the start of last season and many felt that the Red Devils were getting a very solid player in the Italian international.
However, it has to be said that Darmian has not been able to prove his worth at Old Trafford so far and although he has not been terrible, the 27-year-old has not been too impressive as well.
It is believed that current United boss Jose Mourinho does not rate Darmian very highly and there has already been speculation that the defender could be sold by the Red Devils during the January transfer window.
Darmian confused by his omission from the team
To quash rumors of his exit, Darmian has recently come out stating that he is not planning to leave Old Trafford anytime soon but the full-back has now gone on to admit his confusion regarding why he has not received too much playing time this season under Mourinho.
When asked about his lack of involvement in the first team, Darmian told Rai Sport, "I don't know why, that's a difficult question to answer. The coach has to make his decisions and we players have to accept them. I always worked hard and gave my best when called upon and I'll continue to do that.
"I certainly don't lack determination and that is fundamental, especially during a period where you don't play as much. From the first day I have put myself at the disposal of the team and tried to prove myself to the coach."