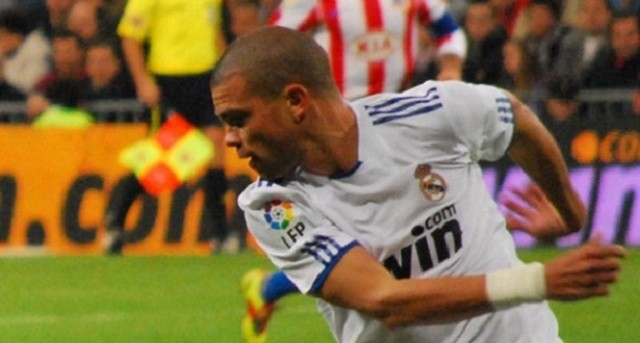 Manchester United are interested in signing Real Madrid defender Pepe on a free transfer next summer, according to Spanish newspaper Marca.
The report claims Real Madrid are keen to keep the 33-year-old defender beyond next summer, but only want to offer him a one-year contract extension instead of the 2-year deal the player is holding out for.
The Portuguese international's contract dispute has reportedly alerted Jose Mourinho, but United face competition from fellow Premier League side Chelsea.
Pepe, who joined the 11-time European champions in 2007, has made over 220 league appearances for Los Blancos so far, but could soon find himself playing in the Premier League.
Even though he's always been a controversial player, he's extremely dependable and his dedication on the pitch is unquestionable.
Pepe has been having some injury troubles in the past few weeks, but he's still a quality player and would be a great signing for any team, especially on a free transfer.
Losing him would be a major blow for Real Madrid as they wouldn't be able to replace him due to their FIFA-imposed transfer ban.
Jose Mourinho, who's already worked with Pepe at Real Madrid between 2010 and 2013, could secure the defender's services as early as January, as the player would be free to sign a pre-contract agreement with a foreign club.