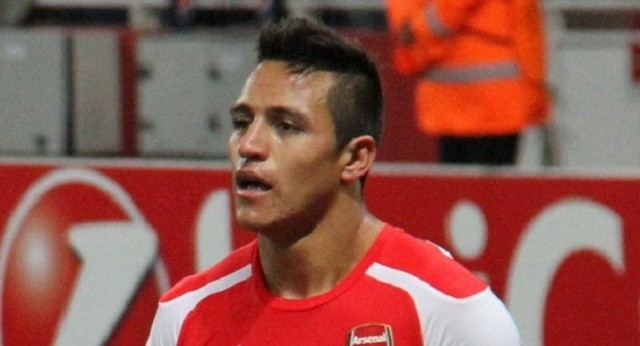 Arsenal are sweating over the news that Alexis Sanchez and Hector Bellerin have sustained injuries while in international duty.
Alexis appears to have a hamstring injury, although early reports indicated it was a calf injury. The severity of the injury is unknown, but there is legitimate doubt he'll be available next weekend against Manchester United. Greater fears linger, though, over Alexis' long term availability as such an injury could cause a layover of months depending on the grade of the strain or tear.
Alexis suffered a hamstring injury last season around this time of the year and he subsequently missed six weeks. Arsene Wenger, reminded of last season, reiterated the need for Alexis to be cautious.
"I got a text last night [to say] that he has a hamstring injury. The team from Chile has travelled without him and they kept him to try and get him fit to play Uruguay for the second game on Tuesday night.
"I believe that with a hamstring injury we have to get access for our medical staff to the MRI scan to see what grade it is, how bad it is and make absolutely sure they don't make any suicidal decision that could harm his future for two or three months."
Alexis was held out of Chile's 0-0 draw against Columbia today, but reserves hopes he'll be available against Uruguay next Tuesday.
Arsenal can ill afford to lose Alexis, who has recently grown into the central striker role. With six goals to his name, and a handful of assists, he has become Arsenal's attacking focal point and is essential to their style of play. Olivier Giroud would come in as the starter, but that would change Arsenal's style to once again be more one-dimensional.
Beyond Giroud, there is little depth at striker with Lucas Perez out until late December at the earliest. Danny Welbeck is still out with a serious knee injury that will keep him out till January at the earliest. That leaves Theo Walcott as Arsenal's backup striker in an emergency situation. Although Walcott has played that role before, he revitalized himself at right wing this season and a move back to striker would not be welcome.
Hector Bellerin, Arsenal's other injured player, sustained ankle ligament damage that will keep him out until early December. It seems the right back sustained his injury against Tottenham last weekend but travelled to meet up with the Spain Under-21 squad anyways. After experiencing difficulty in training, Bellerin returned to London where the extent of his injury was discovered.
Carl Jenkinson will replace Bellerin in the starting eleven, with Mathieu Debuchy and Ainsley Maitland-Niles backing him up. Debuchy has yet to feature in a match this season, let alone find a place on the bench. Maitland-Niles played one match at right back in the EFL Trophy third round, and was impressive, despite central midfield being his usual position.
Bellerin signed a new six-year contract with Arsenal earlier this week.