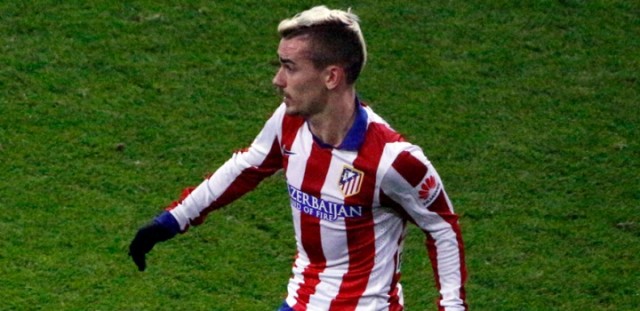 Speaking to Sky Sports in Germany, France international Antoine Griezmann has hinted that he would be open to joining Manchester United to play alongside Paul Pogba.
Griezmann is arguably one of the best attackers in world football at the moment and the Frenchman has understandably attracted the interest from a host of top clubs in recent times following wonderful exploits for Atletico Madrid as well as the French national team.
Premier League giants Manchester United are one of the clubs believed to be very keen on securing the services of Griezmann and according to reports from the Daily Star, it had been revealed that the Red Devils are plotting a move to sign the 25-year-old for a whopping £80 million next summer.
Griezmann heading to United?
Now as a boost to United's hopes of securing the services of Griezmann, the player himself as gone on to talk about the possibility of joining the Red Devils and has hinted at a move by stating that he would like to play alongside international teammate Paul Pogba at club level as well.
The attacker told Sky in Germany, "I always ask Paul Pogba about Manchester United. I think they are a huge club with a really good infrastructure. I ask Paul about some of the players, and if they're really that good, or if Jose Mourinho is really that good.
"You hear a lot of things [speculation] about Manchester United and Paris Saint-Germain but right now I don't see me moving to a new club. But it would be awesome to play alongside Paul one day."