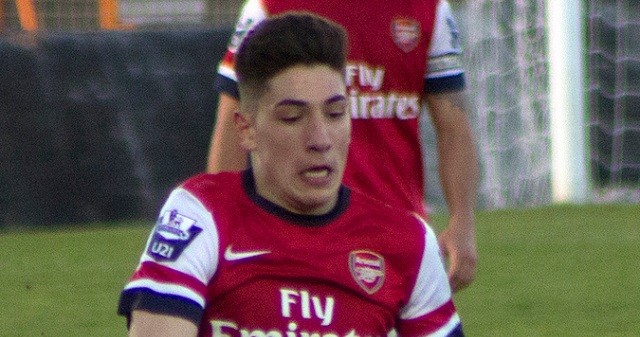 Arsenal full-back Hector Bellerin is very close to signing a contract extension with the Gunners, according to his agent Albert Botines.
Bellerinwas linked with moves to Barcelona and Manchester City last summer, but now looks set to prolong his stay at the Emirates Stadium
"We are speaking and are now a lot closer than we were two weeks ago. In a normal situation he will sign," Botines told the Guardian.
"Hector is very happy at Arsenal. This would be the fourth time he has signed a new contract at the club and it is clear he has made good progress."
The 21-year-old left Barcelona for Arsenal in 2011 and has since established himself as one of the best right-backs in European football.
Bellerin is extremely consistent and is also very dependable as he rarely gets injured.
He's already made 14 appearances in all competitions for Arsenal since the start of the season.
The Spaniard is one of Arsene Wenger's key players and if he renews his contract soon, it'd be a major boost for the club.
Arsenal are hopeful of winning the Premier League title for the first time since 2004 and if they want to realize their ambitious this season, their key players would need to be on the top of their games.