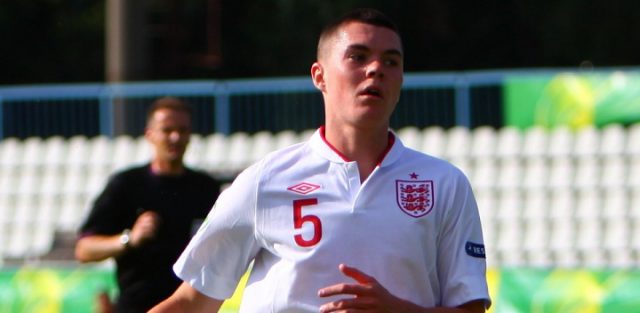 As reported by HITC, Manchester United are currently favourites to secure the services of Burnley defender Michael Keane.
Despite all the hype surrounding Manchester United ahead of the start of the current Premier League season, they have endured a very difficult campaign so far and on current form, the Red Devils look like they will even struggle to earn a place in the top four this terms.
There are many problems plaguing Manchester United at the moment but one of the major concerns for the fallen Premier League giants has been their shaky looking backline.
United have been leaking goals all season long and an injury crisis as well as manager Jose Mourinho being left unimpressed with the likes of Chris Smalling and Luke Shaw has led many to believe that the club will be actively looking to sign new defenders during the January transfer window.
Unsurprisingly, a host of names have been linked with a move to Old Trafford already and recently, it has emerged that the Red Devils are currently considering a swoop for former defender Michael Keane.
Keane left United for Burnley back in 2014 after having failed to impress then manager Louis van Gaal but the 23-year-old has since managed to establish himself as one of the most promising young defenders in England with his fine performances over the past two years.
As a result, a host of clubs have expressed their interest in securing the services of Keane and Chelsea were mentioned as the team very keen on signing the Burnley star.
However, Chelsea's interest seems to have cooled due to their fine renaissance over the past few weeks and now the HITC have reported that Manchester United are the team currently leading the race to sign their former player.