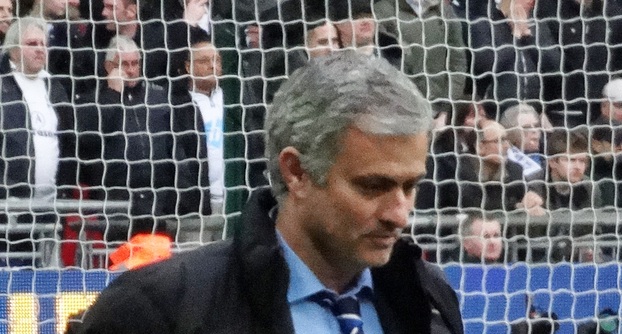 Manchester United manager Jose Mourinho plans to make major changes to his defense in the January transfer window, according to the Daily Mail.
The report suggests United are open to selling Marcos Rojo and Matteo Darmian in January, with the futures of Chris Smalling and Daley Blind also in question following a number of subpar performances in recent weeks.
Jose Mourinho is reportedly keen to sign a new centre-back and a natural right-back in the January transfer window and is thought to have identified Roma defender Antonio Rudiger as a leading target.
The 23-year-old German has had some injury problems in recent months, but has now fully recovered and United are reportedly set to scout him intensively between now and January.
Mourinhois thought to be unhappy with the team's defensive performances since the start of the season and is ready to dip into the transfer market to address the issue.
Manchester United have conceded 13 goals in their first 11 Premier League games this campaign, which is far from ideal for an ambitious team that wants to challenge for silverware.
Despite last summer's major investment, there's still a severe lack of quality in United's team and it seems like Mourinho is aware of it as well.
The team's defensive options aren't really good enough and Eric Bailly's injury has come at the worst possible time.
Even if the Ivorian recovers by the beginning of January, he'd be called up by his country to participate in next year's African Cup of Nations, which would mean the defender wouldn't play a single game for United until February.
With this in mind, it'd be a smart idea to sign some new defenders when the transfer window reopens a couple of months from now, as United really need to do better defensively if they want to have a successful season.