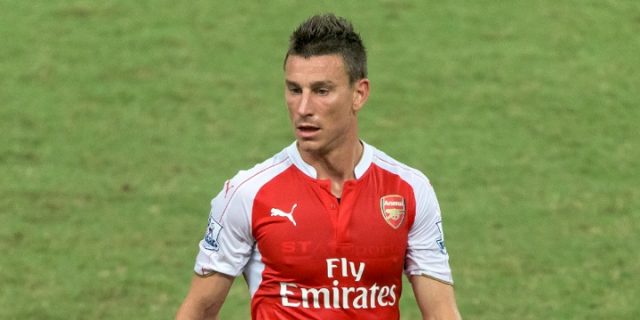 Arsenal centre-back Laurent Koscielny has admitted a transfer could always happen, but he's happy to stay at the club.
Speaking to French website Telefoot, the 31-year-old France international said there's no need to leave the Emirates Stadium.
"My future? I work really well at the club, and they are also happy with my work, so I don't see why there would be a reason to leave," Koscielny said.
"Desire to travel? It is always possible, but at the moment I haven't bought a plane ticket."
Koscielny, who's been at Arsenal since 2010, was linked with a move to German champions Bayern Munich last summer.
He's one of Arsenal's key players and also played a major part in France reaching the Euro 2016 final earlier this year.
The former Lorient defender has made 14 appearances in all competitions for Arsenal since the start of the season, scoring 2 goals in the Premier League.
Losing Koscielny would be a big blow for Arsenal, but judging by his comments, he's unlikely to leave any time soon.
Arsenal finally look balanced enough to mount a serious title challenge in the Premier League this season and Koscielny's experience and quality could be vital for the team's success.