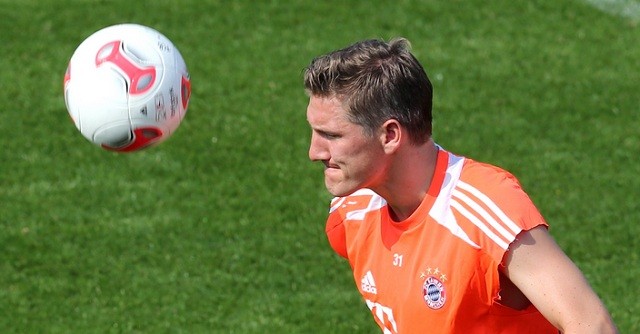 Manchester United midfielder Paul Pogba could miss his team's Premier League game at Swansea City on Sunday due to a thigh injury, sustained during United's 2-1 Europa League loss to Fenerbahce on Thursday.
Pogba had to be substituted in the 30th minute following a clash with Fenerbahce midfielder Souza.
If Pogba's knock is serious and he can't play against Swansea, Jose Mourinho would have serious problems in midfield as Ander Herrera has already been ruled out with suspension.
United's midfield problems have prompted speculation about Bastian Schweinsteiger making his debut under Jose Mourinho on Sunday, but the Portuguese manager was quick to put the rumors to rest.
"It's too early for him," Mourinho said at his post-match press conference. "He's been training with the team for three or four days, he's not ready to play football at that level yet."
The former Germany captain surprisingly returned to first-team training earlier this week after spending the first three months of the season on the sidelines.
Mourinho was asked about his decision to end Schweinsteiger's exile earlier this week, to which he replied: "It's a decision based on the fact that we are in a period of the season where it's really difficult to train with everyone together.
"Looking at Bastian and the way he was working professionally every day with the fitness coach, we think it's a professional decision to bring him back to the team.
"We will be much better prepared, much better conditions, in case his future decision is to leave the club. In this moment we have no problems in midfield like we do in defence. If we do have problems in midfield, he's one option for us. It's a decision that can be positive for the group."
Pogba's injury could be the perfect opportunity for Schweinsteiger to force his way into Mourinho's plans.
The German still has a lot to offer and could be very valuable in midfield in terms of creativity and leadership. He deserves a chance to prove himself and could even be partnered with Pogba, who needs an experienced midfielder next to him.
It's no coincidence that Pogba played his best football at Juventus when the Italian giants still had Andrea Pirlo in midfield.