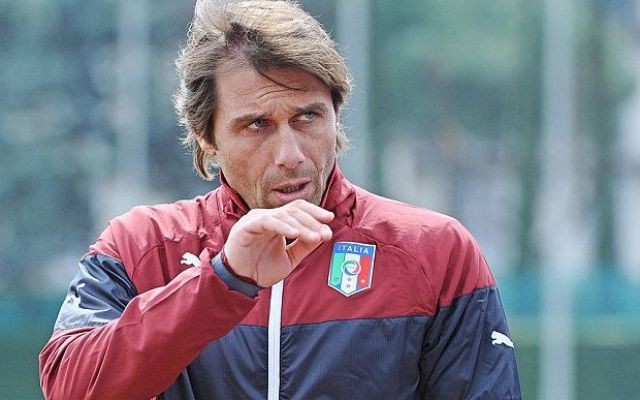 It was only a matter of time before Antonio Conte employed his favoured three-at-the-back formation at Chelsea, a tactic the Italian used to great effect during his time in charge at Juventus and the Italian national team.
After Chelsea's shambolic defeat at Arsenal in September, it was clear changes had to be made. Conte finally made the necessary changes to personnel and shape – forming a strong back three of Gary Cahill, David Luiz and Cesar Azpilicueta – and since then, Chelsea have won four league games on the spin, without conceding a goal.
The beauty of the three-at-the-back formation is that it offers natural stability. Especially in these modern times – where most sides pack the midfield and leave one up front – this formation allows you to sacrifice one of your three main defenders in a man-marking role, whilst the other centre-backs take care of any roaming midfielders.
The European Championships highlighted how effective this formation can be; both Italy and Wales used this system extremely well. Teams playing with a solitary striker tried to break them down, but one-by-one, they all came up short. Italy lost to Ireland, whilst Wales lost to England and Portugal. What did these three defeats have in common? The opposition were playing with two centre forwards.
However, if you look at the tactics used by current Premier League teams, how many of them start with two up top on a regular basis? Not many. So using three central defenders makes perfect sense in the Premier League.
During his time in Italy, Conte's three centre-backs and wing-back system allowed him to play with a deep lying midfield playmaker and two central strikers. He's modified this formation slightly at Chelsea; Nemanja Matic and N'Golo Kante take it in turns to break forward or protect. Victor Moses and Marcos Alonso are utilised in traditional wing-back births, but Eden Hazard, Diego Costa and Willian form a triple-pronged attack, playing with freedom to roam around the pitch, intertwining with the rest of the team and causing attacking havoc.
Once Chelsea switched to a back three, I was expecting 1-0 wins. 1-0s aren't to be sniffed at – this infographic published by BWIN shows just how important 1-0 wins can be to a team challenging for the title. But it's the attacking intent this change in formation has resulted in, the creative license the whole team seem to have been afforded, has really surprised me.
Four wins on the bounce, four clean sheets and eleven goals scored. This fantastic run of form has seen Conte's side glide up the Premier League table and the top spot is only a single point out of reach. The rest of the division needs to put their thinking caps on and figure out a way to stop them, because Chelsea have suddenly been transformed from an unorganized mess, to credible title contenders.