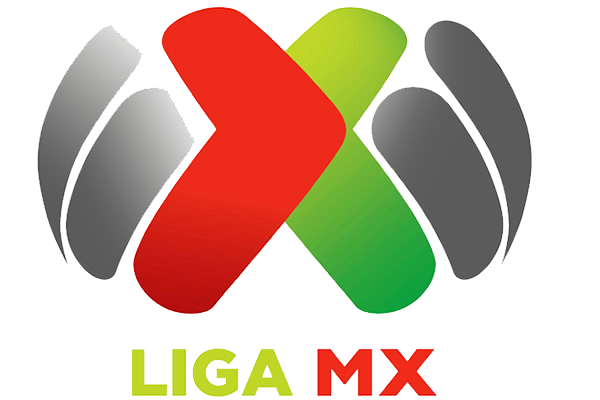 Chivas lost the Copa MX final to Querétaro on Wednesday night on penalty kicks after a 0-0 draw in regulation.  Matías Almeyda stuck mostly with the "B" team that had gotten to the finals, led by regular league subs Chofis Lopez and Carlos Peña.
Alan Pulido had joined the Copa squad by the end of the tournament as well, but even with the added quality he brought to the team they fell short at the last hurdle.  In Jornada 16 they play against León, in a match that is far more important for Chivas' opposition than it is for them.  Here is the starting eleven you can expect from Chivas on Saturday night:
Goalkeeper: Rodolfo Cota
Cota has seven league shutouts to his name this season, and will need another one this weekend to keep his 50% clean sheet record.
Left Back: Edwin Hernández
Hernández was doubtful last week and still made the start.  He has not only become a great player for Chivas, but a reliable and durable one as well.
Center Backs: Carlos Salcido and Hedgardo Marín
The veteran Salcido will captain the squad once again.  At age 36, he is one of the oldest non-goalies in the league.  Marín has grown into the role of CB alongside Salcido throughout this season, and has proven himself a versatile defender for Guadalajara.
Right Back: Jair Pereira
Regular right back Jesús Sánchez went down with an injury early in the Copa MX final, so Pereira will have to step up and fill the void that Sánchez left behind.
Left Midfielder: Néstor Calderón

Carlos Cisneros will likely receive the day off, having played 180 minutes over the past week.  Calderón played 70 minutes against Querétaro on Wednesday, but that should not impact his ability to play against León.  He has been very effective in his limited Liga MX use this season, with two goals to his name.
Center Midfielders: Orbelín Pineda and Michael Pérez
At just 20 years of age, Pineda is one of the greatest prospects in Liga MX.  He is already one of the top players in the league and has yet to hit his peak.  Europe will be calling soon enough, but for now he leads Chivas from the midfield.
Pérez was mysteriously subbed out at halftime last week against Cruz Azul, but did not appear to be injured.  This was later confirmed by the club, so he should be back in the lineup this weekend.
Right Midfielder: Isaac Brizuela
Brizuela is probably both the breakout player of the year and the most improved player of the year.  Not only does he pass the eye test, but he has the numbers to back it up.  A look at the lideres page on the Liga MX website shows Brizuela's name pops up among the league leaders in several categories.
Strikers: Alan Pulido and Marco Bueno

Coach Almeyda has primarily used Pulido off the bench and in the Copa MX this season, but with the Copa over it is time to integrate him into the regular lineup.  Bueno has become a semi-regular league starter, and will almost certainly start due to an injury to Ángel Zaldívar.
(4-4-2)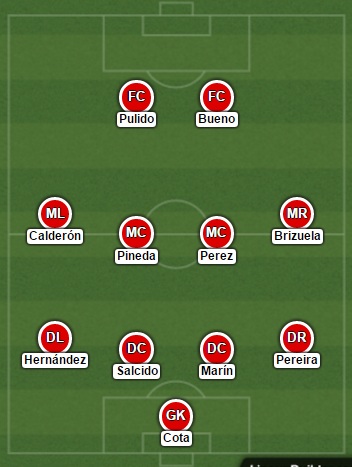 Via – Lineup Builder