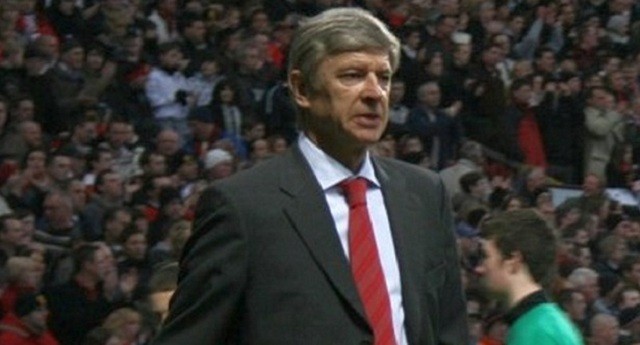 Arsenal would be interested in appointing Bayer Leverkusen manager Roger Schmidt in case Arsene Wenger decides to leave his post at the end of the season, according to the Daily Express.
Wenger's current contract with Arsenal is due to expire next summer and the Express claims the English giants are already searching for potential replacements.
Schmidt has been doing very well at Bayer Leverkusen in the past few seasons and his team is always very difficult to break down.
It seems like his success has attracted the attention of Arsenal and their chances of appointing the German would surely be boosted by his recent comments on his future.
In an interview with the Daily Mirror, Schmidt has admitted he'd be interested in managing in England in the future and has also expressed his admiration for Liverpool manager Jürgen Klopp.
"I like English football very much, because of the culture of football in the country," Schmidt said.
"I'm contracted with Leverkusen until 2019 but, if it was possible in the future to be a manager of an English football team, it'd be very interesting for me. But at the moment, I am very happy where I am.
"In every country there are good managers. But now is the time for the German managers, whereas in the past it's been the turn of the Italian or English coaches.
"You have a very good example in England with Jürgen Klopp. He did very well at Borussia Dortmund, twice he won the championship and is very successful at Liverpool. In the future, I'm sure he'll have even more success there.
"Klopp is a good inspiration for me. I like his active style of football and also his style as a coach. Dortmund beat Bayern Munich twice in the championships and the reason for that was that they played a very aggressive style."
The 49-year-old German manager made a name for himself at Austrian giants Salzburg, where he managed between 2012 and 2014. He then decided to move to the German Bundesliga and is now into his third season at the BayArena.
Given Arsene Wenger's contract situation, it's certainly a good idea to start looking for possible replacements and, most of all, for managers who'd be able to continue the Frenchman's good work at the Emirates Stadium.
Schmidt is a very progressive manager and he definitely fits the criteria, so Arsenal's reported interest isn't surprising.
Wenger is yet to clarify his future, but if the legendary Frenchman decides to move on next summer, Schmidt would definitely be on Arsenal's shortlist.