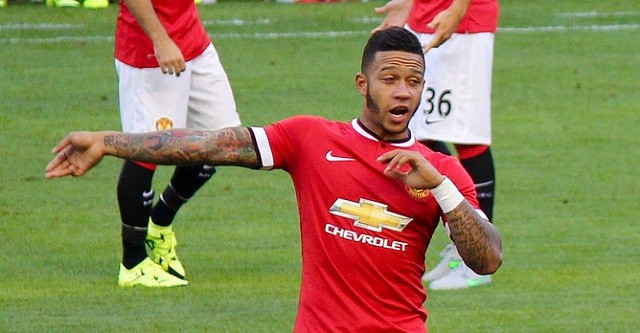 Fenerbahce manager Dick Advocaat has told out-of-favour Manchester United winger Memphis he needs to leave Manchester United in order to play regular football.
Speaking at his pre-match press conference before Fenerbahce's home game against Manchester United in the Europa League tonight, Advocaat said Depay should think about leaving Old Trafford if he wants to realize his potential.
"The potential is there for him to be a good player," Advocaat said. "You cannot lose that, he has the quality to be a top player.
"But the problem for him is that there are so many quality players in that squad, so for him it's important to start playing regularly at the age he's at.
"Otherwise, the way I think is that maybe he has to find another solution [club], because he's too good to sit on the bench."
Depay had to endure an extremely disappointing first season at Old Trafford after moving to the club from PSV Eindhoven last year and things haven't really changed for him since Mourinho's arrival.
He's still a peripheral figure at the club and it'd be best for him to start looking for another club as it's hard to imagine him turning his fortunes around at Old Trafford.
He's 22 years old and if he wants to finally realize his potential, he needs to try his luck elsewhere while he's still young enough.
Memphis showed great potential at PSV Eindhoven, but he's failed to make an impact at Manchester United and needs to leave for his own sake.