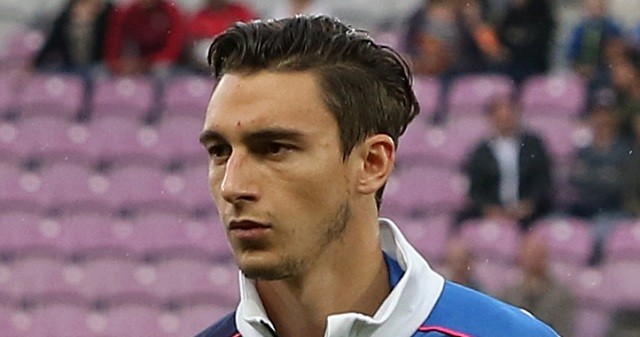 Italian club Inter Milan is still trying to sign Manchester United full-back Matteo Darmian, according to Calciomercato.
The report claims Inter have renewed their efforts to bring the player to the San Siro in January and have already resumed discussions with the English giants.
The website goes on to suggest Darmian is keen to move back to Italy, but Antonio Valencia's recent injury could make the deal very difficult to pull off.
Inter were heavily linked with a move for Darmian during the summer transfer window, but the transfer failed to materialize.
Darmian wanted by Inter
Darmian has struggled to adapt to the demands of English football since his move from Torino last year and has mostly been used as cover for Antonio Valencia.
The Ecuador international's injury means Darmian could have a golden opportunity to save his career at Old Trafford.
Even if Darmian wants to return to Italian football, Valencia's injury could force United to reject any approaches for the 26-year-old right-back.
It wouldn't be a good idea to sell him in the middle of the season as United are involved in several competitions this season and need squad depth.
The club could look at Darmian's situation next summer when there would be enough time to look for a quality replacement.