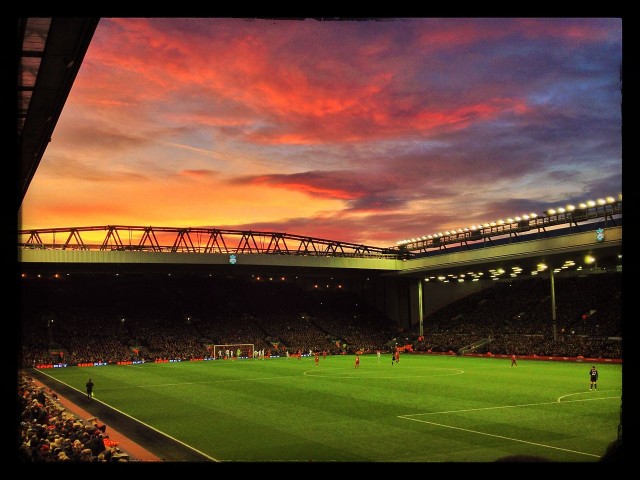 A 4-2 victory over Crystal Palace allowed Liverpool to keep pace with Arsenal and Manchester City at the top of the Premier League table. Jurgen Klopp has been able to mold the squad's playing style to exactly what he wants. Right from the first whistle, the Reds' overwhelm opponents.
The players are also much more mentally strong than they were last year. While the defense hasn't matched the offense, the fact that the team hasn't fallen apart completely like they did at times last season shows just how much has changed over the past year.
Liverpool welcome the surprising Watford to Anfield this Sunday. The Hornets are undefeated in their last four matches and Walter Mazzari has made his team a tough fixture in what is shaping up to be a very competitive Premier League season.
Goalkeeper
There are still no signs that Klopp will bench Loris Karius but he will have to start showing signs of improvement soon. Karius is still adjusting to the rigors and tendencies of the Premier League but going with Simon Mignolet's experience might be the right choice for now given Liverpool's position in the table.
Right-Back
Nathaniel Clyne will have more work than usual given the fact that Watford tend to attack down their left wing. Still, Clyne is more than capable of holding his own. While it would be nice to see a few more assist from him, it would be wrong to criticize Clyne's performances this season.
Center-Backs
Joel Matip and Dejan Lovren still have some kinks to work out between them. They should have been much more defensively dominant in the air in the last match. With two solid strikers lining up across, Matip and Lovren will have to be at their best in order to try and get the Reds a clean sheet.
Left-Back
James Milner should make his return to the lineup after missing the last match with an illness. Even if Alberto Moreno had a good performance against Crystal Palace, Milner is still somehow the safer defensive option for Klopp.
Midfield
Klopp could go back to his trio of Adam Lallana, Jordan Henderson and Georginio Wijnaldum now that the Dutchman is healthy. The competition between Wijnaldum and Emre Can will only make both players better but it is nice to know that Klopp has a great backup option if anyone in his midfield gets injured.
Right Wing
Sadio Mane is firmly entrenched as one of Liverpool's most indispensable players and it should continue as long as he remains healthy. He has brought a directness and speed that complements his teammates very well. There always seems to be a time in each match where Mane's sheer pace breaks open a defense and the only reasons why he doesn't score are either a poor first touch or a pass that is miss hit.
Forward
Roberto Firmino scored a lovely chip in the last match but he does have to watch out for his celebrations since it could have gotten his goal disallowed. He has proven to be more than capable of leading Liverpool's attack. Watford's three-man defense is one that could give Firmino more trouble than usual.
Left Wing
Philippe Coutinho is now entering the conversation as one of the Premier League's best players. He seemed to be all over the pitch against Crystal Palace and he is hitting a fine run of form that elevates everyone around him.
(4-3-3)