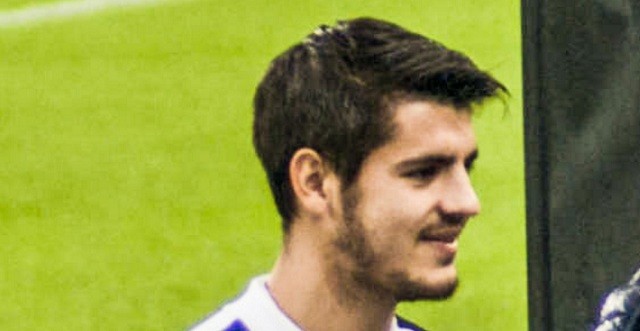 As October reaches to an end, Real Madrid closed the month with almost all wins. The only draw came in the first match of the month against Eibar.
Before the international break comes next week, the UEFA Champions League still has a visit to Poland to meet Legia Warsaw. They will put up a fight since they hope to continue their continental journey in the Europa League.
Preferred Formation: 4-3-3
Another injury has damaged Zinedine Zidane's fragile defense. Luckily for him, the bench keeps providing him with good alternatives.
With the national teams soon stealing a good chunk of his men, he must think carefully about his lineups. Traveling and more playing time can leave the internationals fatigued. On top of that, the game right after their return is the crucial city derby versus Atlético Madrid.
GK: Keylor Navas
He's doing great saves like he normally does, but jointly with his defense, he's erasing the memory of clean sheets. Last season in this competition he was exceptionally good at keeping his net empty, he should push for that again, even without the help of his defense.
Defense
RB: Dani Carvajal
Danilo continues to struggle to make a lasting impression, making Carvajal's job a bit easier. However, he must not get too confident as his competitor could step it up at any moment throughout the season.
CB: Raphaël Varane
He can go from great performances to poor ones, with no gray areas for him. This won't do any good for him once captain Sergio Ramos returns. The rivals will soon get tougher and an off day will be unacceptable.
CB: Nacho Fernández
Pepe's unfortunate injury gave him the chance to be rewarded for his outstanding goal against Cultural Leonesa. The Portuguese will be out for the next two matches, so he can continue to do his best and impress his boss.
LB: Marcelo
Mistakes are happening to all the men in the back four. While the final scoreboard still shows a win, this won't be given any further thought. He did redeem himself in attack with two assists on Saturday.
Midfield
RCM: James Rodríguez
He's no stranger to this role. Even though he didn't play against Alavés, he's bound to have some minutes before the international break. With Modrić and Casemiro coming back shortly, his window for proving his worth is getting shorter.
CM: Toni Kroos
He can't afford to move forward every match because some opponents demand him to stay behind. Casemiro can't return soon enough, as he needs a helping hand in stopping advances to Navas' area.
LCM: Marco Asensio
Unlike Nacho, he wasn't able to be rewarded for his performance in the Copa del Rey. The coach may have been saving it for this moment. Despite his youth, he's making sure everyone knows he's ready to take charge.
Attack
RW: Gareth Bale
Like many of his teammates, he has agreed to stay at the Santiago Bernabéu until 2022 and will become the highest-paid member of the team. He shouldn't get too comfortable and prove every day why he deserves that.
ST: Álvaro Morata
Karim Benzema may be the coach's fellow countryman, but there's no excuse anymore for not playing well. The lack of a solid competitor gave Karim more wiggle room, now Morata is here and showing he must start more often.
LW: Cristiano Ronaldo
His anxiety may have been extinguished after a solid hat-trick at Alavés. This should be a sign of things to come. He improved his league numbers, now it's time to improve his UCL numbers, as he's far behind from Messi's six goals.
(4-3-3)