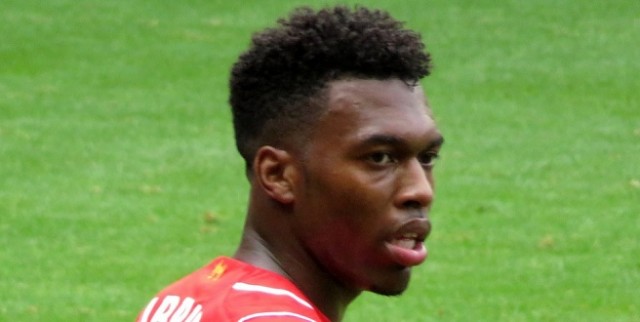 Jurgen Klopp has brought Liverpool to the top of the table. Even if the club is tied with Arsenal and Manchester City on points, only the Gunners have as much momentum as the Reds.
The lack of European matches has allowed Klopp to really work with his team before every match and it has also encouraged the players to be at their best whenever they get the opportunity since there are fewer matches than last year. Liverpool travel to Crystal Palace on Saturday and they will be coming into the match with loads of confidence since Alan Pardew's side has lost their last two matches.
Goalkeeper
Loris Karius is still adjusting to the demands of being a Premier League 'keeper but Klopp's constant backing can only increase his confidence.
There are no signs that Klopp will turn to Simon Mignolet aside from non-Premier League matches. Still, if Karius proves to be an even bigger liability than Mignolet, Klopp should make the change.
Right-Back
Nathaniel Clyne may finally have an understudy in Trent Alexander-Arnold. While Alexander-Arnold is not a threat to Clyne's place in the team, he should be able to learn a lot from one of the best full-backs in England for at least a few seasons.
Center-Backs
Joel Matip and Dejan Lovren will be facing arguably the best aerial threat in the Premier League in former Liverpool striker, Christian Benteke. Palace in general are one of the better set piece teams.
Scott Dann has two goals so far this year and he, along with Benteke, will test the shaky Liverpool defense if they get the chance. Matip and Lovren will have to do their best to lead their teammates when defending a corner or free kick.
Left-Back
James Milner will be tested against Andros Townsend. While he hasn't scored more than a single goal or gotten even a single assist, Townsend has shown the ability to take over a match.
Even if Milner continues to impress at his new position, he doesn't have the years of experience playing as a defender to call upon. Milner is still the best option Klopp has in his squad.
Midfield
Adam Lallana, Jordan Henderson should remain in the lineup for this match and Emre Can could replace Georginio Wijnaldum since the Dutchman played on Tuesday. Can is still working his way back to form after missing a couple weeks to end the summer and to start the season. Having him return to his best will only push Wijnaldum and the other midfielders to perform better.
Right Wing
Sadio Mane will be able to use his blazing speed against the slow-footed, former Liverpool player, Martin Kelly. Mane's quick adjustment to a new club and teammates has been a huge boost to everyone as a whole. He has been much more willing to track back as a Red than when he was in Souhampton.
Forward
Roberto Firmino will still start despite Daniel Sturridge's good, two-goal performance against Tottenham on Tuesday. The Brazilian's effort all over the pitch has been a much-talked about topic during Liverpool's great start to the season but that really is one of the biggest reasons why he is the preferred striker over Sturridge, Divock Origi or Danny Ings.
Left Wing
Philippe Coutinho has been Liverpool's best player this season. He has never looked more dangerous both on and off-the-ball. His link-up play with both Mane and Firmino has been excellent to pair along with his ridiculous ability to hit the ball well from distance.
(4-3-3)