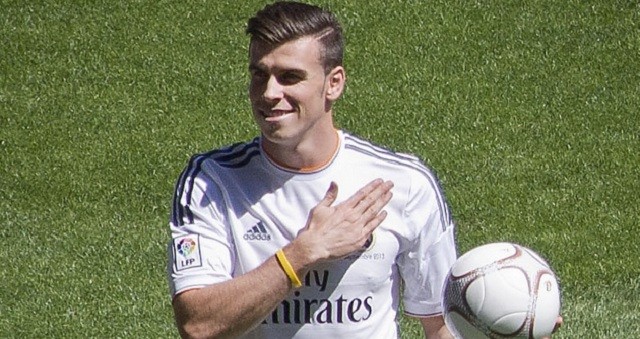 Real Madrid went through the motions in the Copa del Rey against a rival that didn't put up a fight. Now it's time to get back to La Liga with a visit to mid-table Deportivo Alavés. Because the fight for the top spot is tight, the major players will most likely return to pursue the three points. While not repeatable, those selected should follow the dynamic we saw on Wednesday.
Preferred Formation: 4-3-3
Zinedine Zidane gave the BBC and Marcelo a break in the cup clash. His B-squad didn't disappoint, with Marco Asensio and Álvaro Morata now accumulating the same amount of goals as the entire BBC combined.
Some of the top performances will put the coach in a difficult path, as those men are demanding more minutes. On top of that, the return of Fábio Coentrão will add another good option for rotating the squad.
GK: Keylor Navas
Even though winning is the ultimate goal, the team has only kept two clean sheets in almost three months of competition. This is a joint effort between keeper and defense, so they must set this as a priority.
Defense
RB: Danilo
Dani Carvajal didn't end up resting over the week, but now he's officially unavailable because of his fifth yellow card. Danilo may lose his chance to play on the left side with Coentrão back again, so he must do well every chance he gets.
CB: Pepe
The team has conceded at least one goal in the past eight matches, something that hadn't happened since 2009-10 campaign under Manuel Pellegrini. As the most experienced man in the back, he must fight to change this.
CB: Raphaël Varane
It was the Frenchman that was ultimately rested versus Cultural Leonesa. Captain Sergio Ramos should be back rather soon, so he must at least try to shine individually if he wants to keep starting games.
LB: Marcelo
Coentrão doesn't pose a threat at the moment because of his lack of rhythm. Having been absent for a long while, it'll take some time to get back in shape. However, The Brazilian shouldn't get comfortable, as his competitor is coming back with motivation.
Midfield
RCM: Mateo Kovačić
He didn't play a single minute on Wednesday. Nevertheless, he's had a solid few weeks and aside from Kroos, he's the only man that can balance attack and defense well. This spot could go to Asensio.
CM: Toni Kroos
The German must be the type of man to spread out his efforts throughout a match rather well. He has played the most out of all the squad members. Despite being functional, his boss should give him a day off soon.
LCM: James Rodríguez
We saw a Real Madrid player provide three assists for the first time since Di María in 2010. All of the midfielders are thriving with Modrić and Casemiro absent. This is good for the team, but a headache for the coach.
Attack
RW: Gareth Bale
His speed is what sets him apart from other players. Still, just that skill alone won't make him untouchable. Lucas Vázquez and Asensio are capable of playing in the attack and could make it a challenging decision for Zizou.
ST: Karim Benzema
Morata is stepping up his game, showing the reason why he came back to the Santiago Bernabéu. This is becoming one of the most intense competitions. If Karim stumbles at any point, he could lose his starting spot in an instant.
LW: Cristiano Ronaldo
It's strange for him to not be the team's top goalscorer. With the next three matches being against lower-profile teams, he should take advantage of this and get rid of his anxiety towards scoring.
(4-3-3)