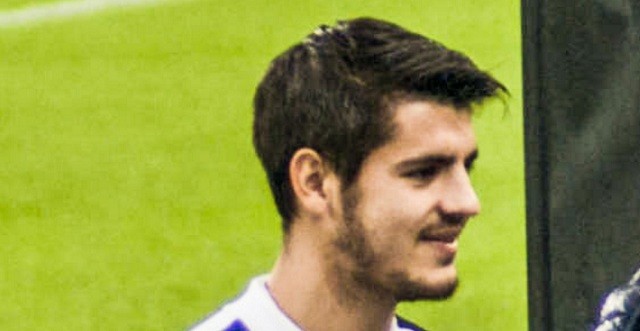 The Champions League gave Real Madrid the chance to continue their winning ways. With five more goals, the players are regaining their confidence after a negative spell. It's time to go back to La Liga, as sixth-placed Athletic Bilbao visits the Spanish capital. If Los Leones give the surprise, they could tie in points with Real, so this match shouldn't be taken lightly.
Preferred Formation: 4-3-3
Zinedine Zidane put out an attacking-minded midfield on Tuesday with James and Asensio. While the result was positive, Legia managed to get close to Keylor Navas somehow regularly. Athletic is a much more capable team and will do more damage if given the opportunity. The coach must rethink the way he approaches big matches, especially with Modrić and Casemiro absent.
GK: Keylor Navas
He conceded his first goal in the Champions League this season, something that didn't happen until the quarter-finals last year. He's yet to keep a clean sheet and now would be a good time to do so.
Defense
RB: Dani Carvajal
Danilo did rather well going forward, but he struggled in the back. He's not making a case for himself with this, so Carvajal will continue to play more often. Danilo may get a chance in the Copa del Rey on Wednesday.
CB: Pepe
With Sergio Ramos still absent, he'll feature consistently. The defense as a whole must work to avoid those small mistakes that can lead them back to a negative streak of results. For the moment, yellow cards aren't an issue for the Pepe and Varane.
CB: Raphaël Varane
His speed will be useful to deal with Athletic's skilled attackers. Come next week, he may take a break, depending on what Zizou considers is appropriate for facing Cultural Leonesa. Castilla youngsters and Nacho could do the trick then.
LB: Marcelo
He had another good match, signaling a possible return to form at an ideal time. One of his shots ended up inside the net after a rival deflected it. Since Coentrão is still nowhere to be found, Marcelo will keep playing.
Midfield
RCM: Mateo Kovačić
The coach is pleasing all midfielders (except Kroos) by dividing up the minutes fairly. However, this makes consistency a bit harder to achieve. Mateo has proved that he's the best possible replacement for Modrić, balancing attack and defense well.
CM: Toni Kroos
The German is arguably the most important player in the squad because of the health of his usual partners. He's a guaranteed start, yet he may finally get to rest if the boss leaves him out of the cup call up.
LCM: Isco
It will be a close fight between him, Asensio and James for this spot. If rotations continue, it will be Isco's turn. Still, it will all come down to the sensations ahead of the game. Either of them provides the right level of creativity needed to generate goal chances.
Attack
RW: Gareth Bale
He scored his first UCL goal since the 2014-15 season, as unbelievable as that sounds. The BBC as a whole is slowly improving. Nevertheless, they should pay attention to men like Lucas Vázquez and Asensio, who are asking for more protagonism.
ST: Álvaro Morata
It was thanks to him and Lucas Vázquez that the Legia match ended up 5-1. While Benzema is usually the preferred choice by Zidane, Morata's good performances deserve more playing time than just 20-30 minutes.
LW: Cristiano Ronaldo
His anxiety got the best of him in the Champions League, but he was able to provide two assists. Lucky for him, Athletic is one of his favorite victims, having scored 16 goals against them since he joined Real.
(4-3-3)