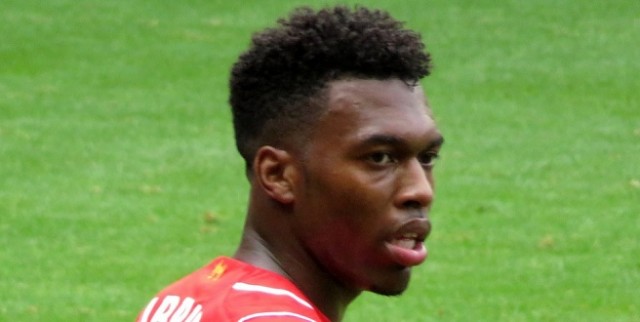 Heading into this weekend's meeting with West Bromwich Albion at Anfield, Jurgen Klopp and Liverpool have still only lost one match this season. That streak should continue against Tony Pulis' side, especially since the Reds will be looking to get back into scoring form after Monday's goalless draw.
Klopp may make a few changes to his usual lineup if he decides to rest players in anticipation for the club's match with Tottenham in the EFL Cup next week.
Goalkeeper
Klopp will have an interesting dillema given that Loris Karius hasn't looked like much of an upgrade over Simon Mignolet. It may be better to start Mignolet since he is more familiar with the defenders but Karius should still get one more chance against West Brom.
Right-Back
Nathaniel Clyne will be marking the industrious James McClean. McClean is enjoying a good run of form evidenced by his strong performance for Ireland during the international break. Still, Clyne should be able to shut his opponent down.
Center-Backs
Joel Matip and Dejan Lovren have a solid striker playing in front of them in Salomon Rondon. He is a skilled finisher but Lovren and Matip can outmuscle him and keep him from getting good chances. Another clean sheet would boost the confidence of a pair who are still learning to play together.
Left-Back
James Milner has fully made the position his own since it seems like only an injury or suspension could take him away from the lineup. While he still makes defensive mistakes, Klopp has to be more than pleased with his vice-captain's adjustment to his new role.
Midfield
Barring any setbacks, the usual midfield three of Adam Lallana, Jordan Henderson and Georginio Wijnaldum should take the field on Saturday. Lallana and Wijnaldum look fully healthy after getting past their injuries.
They should go back to dominating the middle of the pitch with their energy and passing alongside their captain. If either one misses more time, Emre Can is a more than capable replacement.
Right Wing
Sadio Mane has cooled off a bit after his blistering start to the season but he remains as one of Liverpool's most important players. Look for him to return to terrorizing defenses with his movement and speed starting this weekend.
Forward
Roberto Firmino played less centrally against Manchester United due to Daniel Sturridge's presence. The Brazilian should return to his usual role against West Brom. He will have his work cut out for him given that the opposing team field a strong defense despite not having a clean sheet in five straight matches.
Left Wing
Philippe Coutinho should also return to his normal spot on the left after moving to midfield against United. This has been a tremendous season for the magician and he really looks like this could be the best year of his career. It would be smart for Klopp and the club's management to lock him up to a long contract.
(4-3-3)