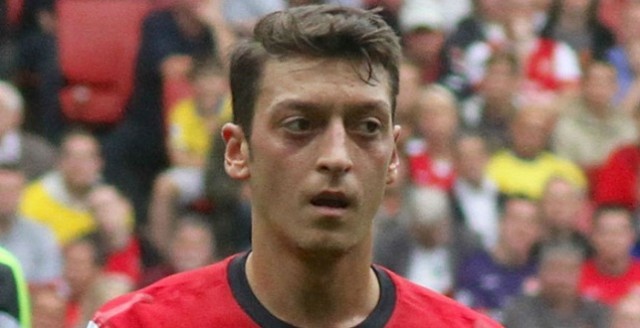 Trouble has been brewing for some time at Arsenal with Mesut Ozil and Alexis Sanchez, but an increasing number of reports (Daily Mail) suggest that 2018 may really be the end of the line for the two.
A protracted struggle between Arsene Wenger and the star players is playing out across two fronts. In one corner, both Ozil and Sanchez are demanding a new contract that includes what amounts to a 50% raise (£200,000 per week). That contrasts with their current salaries, which are pegged at around £140,000 per week. With all of the fans buying tickets online through services like ticketgum.com, one has to wonder why the negotiations over salary are frozen.
Multiple Concerns Exist
Insider sources report that this isn't the only reason for the difficulty of putting a signature on a new contract. For the players, there is also concern over whether the London-based club can continue to provide them with the opportunities and ambitions that they desire.
At the heart of it all is a struggle. Egos are bruised. Bottom lines are being poked and prodded. In order to bring the situation to a reasonable compromise, either Wenger or Ozil and Sanchez will have to make concessions. Perhaps both will do so, as many expect.
Ozil in particular seems to be insisting on being paid what he insists he's worth. Arsenal's argument – made through Wenger himself – is that the star players should in effect be willing to sacrifice some pay for prestige. To quote Wenger, "I think these kinds of players can raise a little bit above the financial aspect of the game because they are not poor and they have to look really at the football side".
To some, that sounds like Wenger is saying "deal with it".
Nevertheless, Arsenal officials seem to understand the justification behind these intense negotiations regarding the money factor. Wenger elaborated on how the average top-performing player will only be able to earn his optimal value for around ten years. However, the intense negotiations are coming to a head in one crucial way: the contract's deadline is fast approaching.
Breaking with Precedent
Teams do not like for a contract to reach its final year without a new deal or confirmed resolution. The reality of allowing a contract to approach its end can create situations in which players are valued less and can cause major issues for the teams as well. In any four-year contract, it is essentially standard for a new, extended contract to be renegotiated and agreed to after two years.
Inevitably, it is very likely that a deal will be made based on the difficulties regarding salary. Arsenal and every other team around the world invests large sums of money into players, cultivating them from an early age. It is in the best interests of the team to reacquire that talent for as long as possible, as a way to improve their return on investment.
As to whether Sanchez and Ozil feel that they have a genuine future at Arsenal beyond the money question, that remains to be seen. Surely, such difficult negotiations do not inspire confidence in players who must haggle for every pound they are paid. It can often lead to great minds wondering and wandering.
More Likely Than Not, a Deal Will Be Reached
While the rumours swirl and people speculate as to whether a deal will be reached between Arsenal and the two players, there is still plenty of time for it to happen. Ideally, the club will try to close the deal by the end of the year – adhering to its belief that contracts need to be handled no later than one year before expiration. If this doesn't happen, then it doesn't mean that Ozil and Sanchez will necessarily be leaving.
It does mean that there is frustration over earnings, however, and this protracted conflict could cause other players to consider their own positions as well.