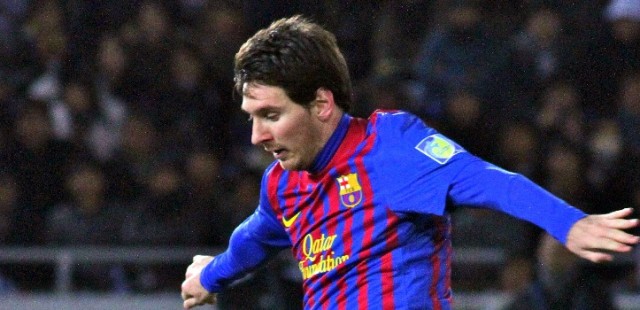 FC Barcelona defeated Manchester City 4-0 with a hat trick of Lionel Messi in the groups stage game for the UEFA Champions League Tuesday.
The game, anticipated since the drawing that put both teams in the same group, signified the return of Pep Guardiola, former Barcelona coach and current Manchester City manager, as well as Claudio Bravo, now City's goalie to the Camp Nou.
Although Guardiola was smart on his starting lineup, individual errors cost his team the victory.
Messi put Barcelona up in the score in the 17th minute catching a loose ball near the penalty area and sending it to the net.
In the second half, everything went downhill for Manchester City eight minutes into the half. Barcelona's Luis Suarez intercepted a pass from Bravo and shot straight to the goal. Bravo, trying to fix his mistake stopped with his hands, but he was out of the box area and immediately saw the red card.
With ten men, Manchester City could not hold much longer, and with another defensive error, Messi again took advantage of an opportunity and scored his and his team's second goal in the 60th minute. His hat trick was completed nine minutes later after Suarez gave him an assist in lieu of a City's loose defense.
In the 73rd minute, Barcelona was left with ten men after Jeremy Mathieu, who entered for injured Gerard Pique, saw his second yellow card of the match.
Almost at the end of the game, Messi was fouled in the City area, and gave the penalty kick to Neymar, who missed it. However, a few minutes later, Neymar would have another chance, after an assist from Messi, scoring the final 4-0 result.
After the game, Barcelona coach Luis Enrique praised Messi's performance.
"He is the complete interpretation of everything football is. It would be naive to doubt Leo. He's once again been decisive," he said in the post-game conference. "He was present in all the game's important moments."