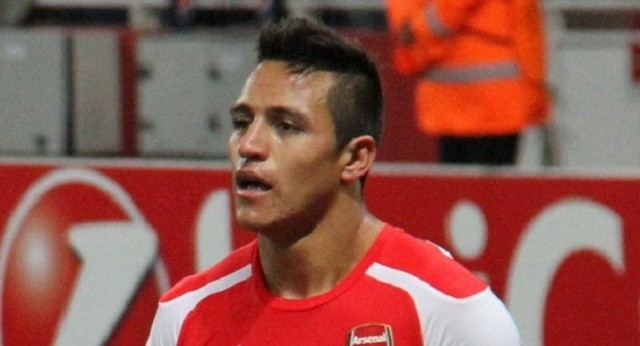 Arsenal must show Mesut Özil and Alexis Sanchez that they can win silverware with the London club if they are too sign contract extensions, according to Arsene Wenger.
Both players' contracts, worth £140,000 a week, are set to expire in 2018. Typically, Arsenal try to extend their players' contracts with two years left so that if an agreement can't be reached, the club has time to sell and recoup a profit. Other players with two years left on their deals include Alex Oxlade-Chamberlain, Kieran Gibbs, and Jack Wilshere.
It's known that Özil and Alexis are looking for raises that would bring their weekly wages up in excess of £200,000 per week. However, Wenger indicated that the key to negotiations is not how much the club can offer, but how the club can help both players meet their professional ambitions.
"I think these kind of players can raise [sic] a little bit above the financial aspect of the game because they are not poor and they have to look really at the football side. It is more about whether the club can meet their needs on the football front. If 'yes' then a Premier League club can find an agreement with the players. We still keep values we have at the club, of course, and we pay what we can afford."
When expanding upon player wages, Wenger gave a little more insight into how the club keeps players happy when others around them are making more, as well as how the wage structure works.
"We still have a scale of wages. It has become a bit more individual than when I arrived 20 years ago because every case is a bit special. But don't worry, they are all paid well."
Three weeks ago, it seemed that Özil was about to extend his contract. Nothing materialized but of the two he seems the most likely to extend. Wenger agreed with that a few days ago.
"I don't think he needs convincing [to stay]. He wants to stay.
"Am I confident he will sign? It's not my main worry now. We want to keep our best players, of course. The more I say that, the more he is in a stronger position."
With the two-year window quickly closing as the months go by, expect more news about both players future.