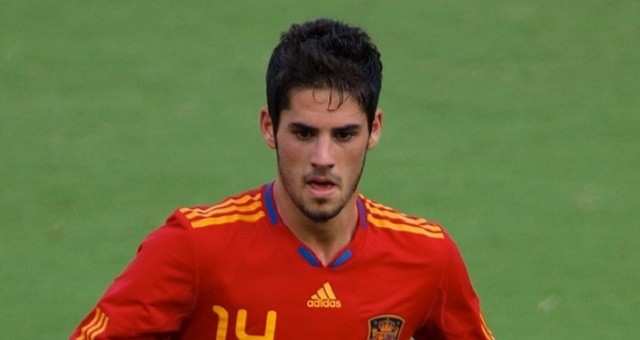 With a 6-1 win at Real Betis' ground, Real Madrid finally broke their draw streak with a solid outing. This needs to carry over to the UEFA Champions League, as the fight for the first spot will continue until they meet Borussia Dortmund again. Legia Warsaw will arrive at the Bernabéu after being kicked off the competition for the past two years. While Real shouldn't have too many problems, underestimating can work against them.
Preferred Formation: 4-3-3
Zinedine Zidane sent his best available men out on Saturday and it worked rather well. The most important change was that the period of relaxation were reduced to a minimum, unlike in the previous four matches. The intensity was mostly constant throughout the 90 minutes and it helped with the final result. With injuries still there, rotations may not have as strong a presence.
GK: Keylor Navas
He couldn't keep a clean sheet at the Benito Villamarín, but he won his first match since his official return this season. Last year he was very strong in the Champions League, and that shouldn't change.
Defense
RB: Danilo
Even though his playing time is still significantly lower than Carvajal's, they have been rotating somehow frequently. Thinking ahead to Athletic Bilbao next weekend, Danilo's a safe bet for Tuesday.
CB: Pepe
He was the experienced man because of Sergio Ramos' absence. His performance was a step up from what we've seen so far. The cherry on top was his assist in the fourth goal's lethal counterattack.
CB: Raphaël Varane
Unbelievably enough, he managed to score in La Liga for the first time since his debut season five years ago. On top of that, he made a good pair with Pepe, keeping the defense rather stable in comparison to previous weeks.
LB: Marcelo
He scored a goal and was one of the best performers versus Betis. It was the first time he shined since the preseason, so that should be a sign for him to keep it up. Coentrão's still a mystery, so the Brazilian will repeat. Nacho is a possibility.
Midfield
RCM: Mateo Kovačić
Zidane took him out shortly after the hour mark, despite being at a high level. He helped in attack and in defense, earning him an opportunity to repeat as a starter. However, it seems like he won't be the central midfielder whenever Kroos is available.
CM: Toni Kroos
The German doesn't seem to mind a lack of rest. He provided two assists and was the overall leading force. It's hard to imagine a lineup without him, especially when you don't have men like Modrić or Casemiro around.
LCM: Isco
He made the absolute best out of his playing time on Saturday. With two goals in two shots and high pass accuracy, he picked the right moment to impress his boss. James has recovered, so it will be a tight race.
Attack
RW: Gareth Bale
While he wasn't as lucky as the rest of his teammates, his presence is always appreciated when rivals leave a lot of open space. If the BBC is healthy, it seems like they will continue to play game after game.
ST: Karim Benzema
Scoring the second goal proved that he was the right choice for the lineup. His competitor, Álvaro Morata, came in later and provided an assist. Nevertheless, the Frenchman will remain as the starter.
LW: Cristiano Ronaldo
He was kept on the pitch on Saturday because everyone else seemed to get a goal in. With an assist and a goal, he was able to increase his numbers. This should boost his confidence for his favorite competition.
(4-3-3)