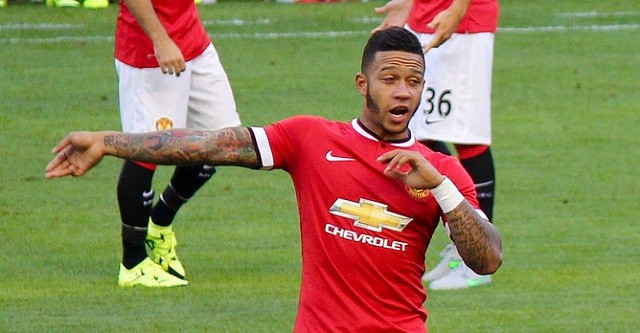 Memphis Depay has admitted he's frustrated with his role at Manchester United.
In an interview with Dutch newspaper Metro Nieuws, Memphis has expressed his unhappiness with his current situation at the club and has said he needs to be playing regular first-team football.
"I am the same person and I know what I want," Memphis said.
"A supporting role is not for me. I'm not a player who is happy with the fact that he is under contract with Manchester United. This is my dream club, but I want to play.
"The training sessions are going well, I'm sharp and fit, but that applies to everyone. The level has become higher."
Memphis, who joined Manchester United last year, has been a fringe player under Jose Mourinho so far, only playing 90 minutes in all competitions since the start of the current campaign.
He arrived from PSV Eindhoven with a fantastic reputation and was widely regarded as one of the most promising young attackers in European football, but has been a massive disappointment at Old Trafford so far.
https://www.youtube.com/watch?v=myk7Y_7ZNcs
He hasn't been able to show the form that made United pay a reported fee of around £26m for him.
Given the fierce competition for places at United right now, Memphis has found himself well down the pecking order.
The fans were hoping to see him improve under Mourinho, but that hasn't happened so far and maybe it'd be a good idea to send him out on loan in January or even sell him if a club offers over £15m.