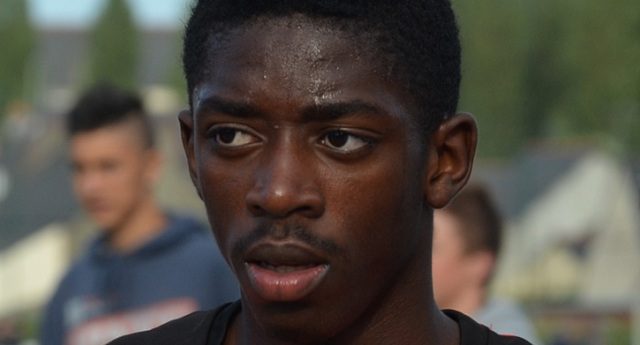 According to Marca, a Spanish sports newspaper, Real Madrid took note of Ousmane Dembélé's performance last Wednesday. His potentiall will make the club keep him on the watchlist for future signings.
Ousmane Dembélé is one of those fast success stories, playing with the Rennes youth team in the 2014-15 season, first team the following year, and now a starter in the Bundesliga's main Bayern Munich competitor.
His verticality, speed and eye for goals make him a total package. At 19 years old, he's already a force to be reckoned with for every rival defender in the German league. If his progression continues, it won't be long before bigger clubs will want to take him away.
He cost Borussia Dortmund 15 million euros and that value is expected to increase. The current Real Madrid squad almost blocks him from playing consistently. However, he may be a fantastic addition in the near future.
Should Isco or James leave, someone like Dembélé could provide that electricity element. Also, Luka Modrić is now 31 years old and will start his inevitable decline sooner or later. He currently is that different player that makes a difference.
With the FIFA ban still in effect, this possible signing would have to wait until 2018. Nevertheless, his name will be in bold letters from here on out for Los Blancos and other top Europeann squads.