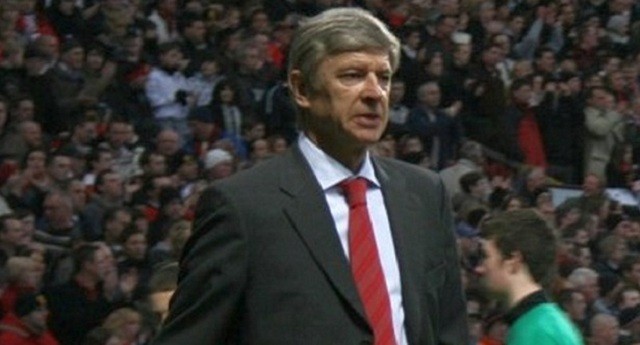 Arsene Wenger acknowledged the England job is tempting, but distanced himself for filling the current vacancy.
Sam Allardyce was relieved of his England duties only 67 days into the job after being caught in a sting by the Telegraph. Allardyce was speaking to Telegraph journalists, whom he believed were businessman from the Far East. He was recorded making controversial comments regarding player third party ownership, which is illegal in the Premier League. It was determined his position was unattainable and his contract was mutually terminated.
When asked about Allardyce, Wenger expressed shock.
"It was a huge surprise what happened to Sam Allardyce. Who could have predicted that 48 hours ago? Nobody."
When pressed on his interest in the vacancy, Wenger admitted the position is appealing but not one that he would take right now.
"My priority is to do well here. If I am free one day why not, but at the moment my focus is on my job.
"I've said many times that my priority has been Arsenal Football Club and I have to assess how well I do until the end of the season."
Wenger has a year left on his contract and an extension hasn't been put forth. The manager has expressed the need to evaluate his position at the end of this season before extending his stay. That evaluation will likely consist of the opinion of fans and Arsenal position in the table at the end of the season.
It is believed that the Arsenal hierarchy want to retain Wenger's services and that the ultimate decision lies with the manager himself.
Wenger was one of the names mentioned this summer after Roy Hodgson resigned after England's disappointing European Championship campaign. The Frenchman used similar language to express his committed to Arsenal then, without ruling himself out for the position in the future.
Wenger is celebrating 20 years in charge this weekend. Arsenal play Burnley on Sunday.