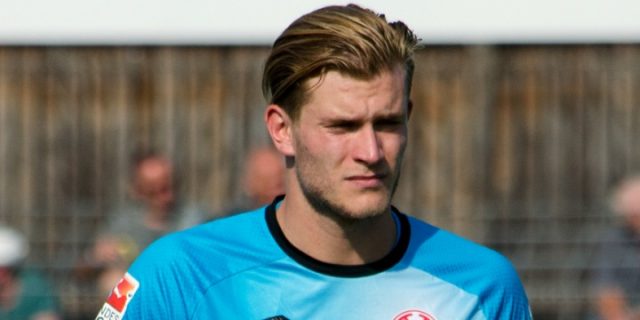 Jurgen Klopp and Liverpool will be looking for their fourth straight win in the Premier League when they visit the Liberty Stadium on Saturday. This is the last match before yet another international break.
Klopp will definitely be looking to keep the Reds' momentum going since they play Manchester United when the season resumes. He should be able to do exactly that this weekend since Swansea haven't won since their first match.
Goalkeeper
The manager already said that Loris Karius will retain his spot in between the posts for this match. The young German keeper didn't have too much to do against Hull since the Tigers only had one shot on target, even if it ended up as a goal. Since Swansea have only scored 4 goals so far this season, Karius still might not face a lot of shots.
Right-Back
What more is there to say about Nathaniel Clyne aside from him probably having yet another solid match. The one thing he has to watch out for is preventing any good crosses from being sent in since the Swans have a big target up front.
Center-Backs
Joel Matip and a now-healthy Dejan Lovren will once again be tasked with helping the club get its first Premier League clean sheet this season.
Fernando Llorente has only scored one goal so far this year but he is still a striker who knows how to find the back of the net. His height makes him a truly dangerous player in the air, especially from set pieces.
Left-Back
Despite Klopp's praise of Alberto Moreno's performances during training, James Milner should continue to start. In typical fashion, Milner has adjusted well to playing much farther back than he is used to.
Midfield
Adam Lallana, Jordan Henderson and Georginio Wijnaldum are showing signs of being one of the Premier League's best midfields. Lallana has added goals to his repertoire to go along with all his hard work.
Henderson looks like a capable defensive midfielder, at least in this system. Last but not least, Wijnaldum might be the most underrated player in the squad right now but he will get going sooner rather than later.
Right Wing
Sadio Mane won the PFA fan's player of the month for August and September. The fantastic winger should be licking his chops given the fact that he will be facing a Swansea defense that hasn't been able to cope with speedy attacks.
Forward
Roberto Firmino is the catalyst for Liverpool's impressive and constant pressing. His energy and willingness to keep moving sets the example for his teammates. While he might not be as much of a pure goal threat as Daniel Sturridge or Divock Origi, Firmino is more involved in the match as a whole and that fits Klopp's style better.
Left Wing
Philippe Coutinho leads the team with four goals in all competitions so far this season. His goal last weekend was yet another in an growing list of fantastic goals he has scored over the last two seasons or so.
Kyle Naughton was embarrassed by Raheem Sterling last week, given Coutinho's form and overall talent, he might do the same not only of the Swanesea left-back but the rest of the team as well.