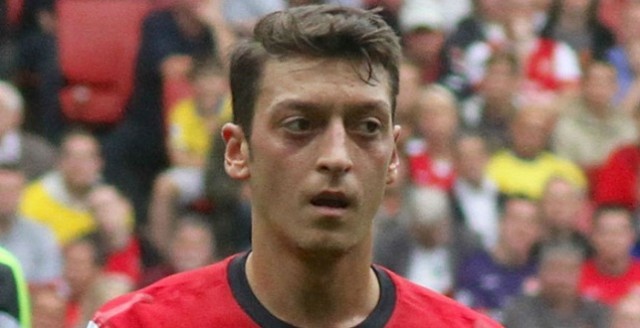 The story surrounding Arsenal for much of this summer was their lack of spending in key areas of the squad. However, one of the secondary talking points about the club, and one that flew under the radar in terms of coverage, was Mesut Özil and Alexis Sanchez's expiring contracts.
Both of Arsenal's star players have two years left on their deals. It is club policy to begin negotiations at this point in a player's deal, if the club wishes to retain them, so that if an agreement can't be reached there is enough time to recoup funds for the player.
Arsene Wenger has repeatedly said that the club will begin contract negotiations soon, and it is his belief that both will re-sign.
According to reports circulating today via a Arsenal supporter prominent on Twitter who tends to be in the know when it comes to the club, Özil has verbally agreed to extend his stay, and it's possible that he may have already signed.
Mesut Özil, who recently moved into a new house in https://t.co/gbTxLFSTDP, has put pen to paper on a new deal with #afc. Sanchez now….

— Pablo (@AFCAMDEN) September 27, 2016
Nothing is official. The club has not announced a new deal, nor has the player. However, if this news were true, it would be a massive coup for the club.
Özil is a word class player who could easily walk into the starting eleven of any elite European side. Keeping Özil in the long term is a massive statement by both the player and club, and comes close to equaling the impact felt when the player originally signed for the Gunners in 2013.
On the other hand, Özil was always the more likely of the two to extend his stay. His love for the club and London is well known, as is his respect for Wenger who played a key role in his decision to make the move from Real Madrid to Arsenal.
There is less confidence surrounding Alexis' situation. Towards the end of the season, there were some rumbles that Alexis was unhappy with the way last season unfolded and that there may be some issues retaining his services. Apparently, a massive bid came in from Juventus, which Arsenal swiftly rejected, however, Alexis' contract still remains a sticking point.
There have been mentions that the Chilean wants a significant pay raise and a release clause included in his contract. Clearly, negotiations with the Chilean are going to be more complicated, but he may be encouraged by Özil's supposed decision.
Remember; as of yet, this is unofficial until the club and player say otherwise.