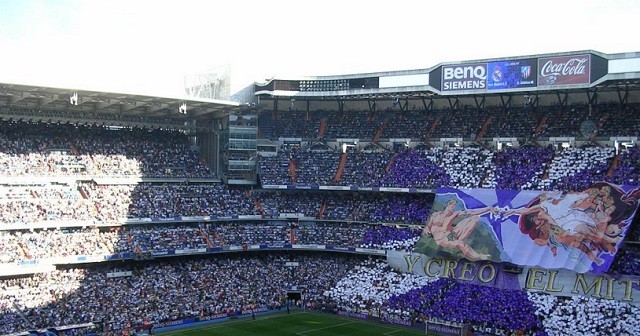 After tying Pep Guardiola's record for consecutive wins in La Liga, Real Madrid must face their first tough rival. Villarreal will visit the Bernabéu after winning their La Liga and Europe League matches this past week. They're only 1 point behind second-placed Barcelona and Las Palmas, so they'll put up a fight. Real will go all out to keep their three-point lead in the table.
Preferred Formation: 4-3-3
Zinedine Zidane decided to keep the team's backbone untouched on Sunday. This may have added some fatigue for those players, especially since last week we also had a mid-week game. However, with a more complicated challenger in front, that backbone will most likely have to repeat. Casemiro, Bale and Ronaldo will be on the fence until the final call up.
GK: Kiko Casilla
Visiting his old home brought out the best in him. He truly had a great outing, keeping the rivals from getting one in the net with good saves. This comes at a perfect time, since Navas is on his way back.
Defense
RB: Dani Carvajal
The rotation of the full backs seems to have stopped its cycle. The coach decided to keep the usual starters and they're expected to repeat on Wednesday. Danilo could be the surprise in the right back position.
CB: Raphaël Varane
Pepe had his turn at Cornellà-El Prat, not really shining since Espanyol had the chance to change the result. It would be the Frenchman's opportunity to play, although Zizou could repeat the entire back line.
CB: Sergio Ramos
He's played the 90 minutes in all six official matches this season. It's about time he takes a break. Nevertheless, it's unlikely he'll be benched in a high-profile clash like this one.
LB: Marcelo
He hasn't been as productive and influential as he was during the preseason. In fact, more goals have originated from the right wing than from the left so far. This needs to change before Coentrão comes back with a desire to play.
Midfield
RCM: Luka Modrić
While he was expected to rest, he played and was one of the driving forces that allowed Guardiola's record to be tied. He's a safe bet, with a break most likely coming in next weekend's Las Palmas visit.
CM: Toni Kroos
He was a substitute, yet his break only lasted 20 minutes, since Casemiro got injured. The Brazilian's problem hasn't been given an estimated return date. Should he miss it, Toni will play once again in this position.
LCM: Mateo Kovačić
With the possible return of Ronaldo, Asensio doesn't fit in as well in the midfield. Because of this, the Croatian has better odds of featuring. He hasn't showed up in the past two encounters, so it's time to give him a chance.
Attack
RW: James Rodríguez
He's been on the spotlight all season, mostly because of his lack of playing time. He started for the first time versus Espanyol and led the way to the three points. Bale hasn't been confirmed yet, so the Colombian could play again.
ST: Karim Benzema
He scored his first goal of the season right before Morata came in. The competition is heating up between the two. Since both Ronaldo and Bale could reappear, Karim would be an almost guaranteed start.
LW: Cristiano Ronaldo
A cold left him out of the 0-2 victory. He should be fine to play unless the boss sees him unfit. Villarreal is one of his favorite rivals, having scored 11 goals against them in his time in La Liga.