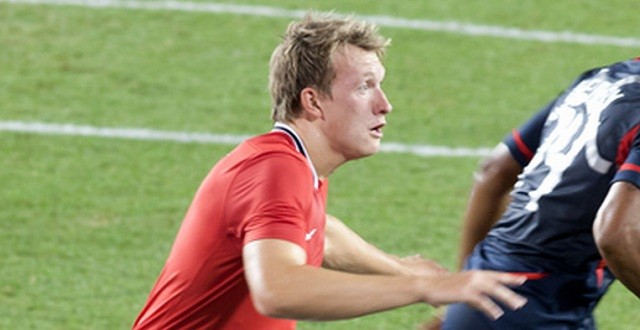 Arsenal and Liverpool are both interested in a shock move for England international defender Phil Jones, according to reports from the Sun
Phil Jones was touted as the future Manchester United captain after he made a £16.5 million move to Old Trafford from Blackburn Rovers back in the summer of 2011 but it has to be said that the defender has not been able to fulfill the hype.
Due to persistent injury problems, Jones has been unable to establish himself as a regular in the Manchester United first team and the 24-year-old has not made a single appearance this season owing to another fitness related issue.
Now according to reports from the Sun, it has been claimed that United boss Jose Mourinho has lost patience with Jones and is now ready to offload the England international for the right price.
A United insider revealed to the Newspaper, "Jose is looking to offload Jones. They have reached the end of the line with him. He cannot stay fit and that is why United tried to sign Jose Fonte from Southampton in the summer."
In addition, the Sun have also claimed that the duo of Liverpool and Arsenal are both interested in signing Jones and that the defender can be signed for a fee of around £10 million.