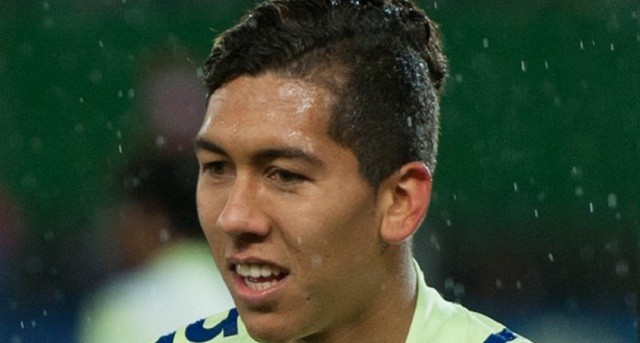 After marking the opening of the new and improved Anfield with a 4-1 victory over Leicester, Jurgen Klopp and Liverpool go on the road again to Stamford Bridge where Chelsea awaits. This is a huge match for both clubs at this point in the season.
Another Liverpool win proves that they have what it takes to fight for a top-four place. On the other hand, Chelsea getting all three points solidifies them as a team who will be vying for the title. This Premier League weekend starts off with a fantastic match and it is one that everyone should be watching.
Goalkeeper
This might be Simon Mignolet's chance to show Klopp what he is capable of. Loris Karius is making good progress in his recovery but making his debut in such a big match could be a step too far for the talented German.
This is a match where Mignolet cannot make a mistake, he will have to be at his best in order for Liverpool to have a true shot at winning.  
Right-Back
Nathaniel Clyne is showing more balance in attack and defense this season. The consistent defender may be more subdued against Chelsea since he will have to mark Eden Hazard, one of the most dangerous players in the Premier League.
Center-Backs
With the Reds still unable to secure a clean sheet so far this season, Joel Matip and Dejan Lovren need to find some way to keep the in-form Diego Costa under wraps. This will be the first meeting between Matip and Costa and it will be interesting to see how the former Schalke defender deals with the aggression.
Left-Back
James Milner goes from Riyad Mahrez to having to mark another difficult player in Willian. Milner will once again be at a pace disadvantage so making sure he doesn't get caught too far up the field will be key.
Midfield
With Emre Can still not fit enough to play against Chelsea, Klopp will likely field the trio of Adam Lallana, Jordan Henderson and Georginio Wijnaldum once again. Like in most matches but especially in the one this weekend, having control in the middle of the field will be extremely important.
Since none of them are proper defensive midfielders, the three Reds will have to work together to break up Chelsea attacks as quickly as they can. With N'Golo Kante suiting up for the opponents, Henderson and company will have a much harder time passing the ball than they did against Leicester.
Right Wing
Sadio Mane has become arguably Liverpool's most undroppable player and he should very well make another appearance on Friday. Knowing the Chelsea defense, Mane probably won't have as much space to run into as he has had in other matches. If that is the case he will have to influence the match in other ways.
Forward
Daniel Sturridge got a start against Leicester and he didn't disappoint even if he did not get on the score sheet. His connection with Mane and Firmino was fantastic, he also showed his unselfishness when he laid the ball out perfectly for his right winger. Klopp will have to choose between Sturridge or Philippe Coutinho for this match.
While they are not direct replacements by any means, both Mane and Firmino are practically undroppable at this point. Sturridge and Coutinho will be motivated to be at their best given that their place in the side is not too solid. Still, it is a wonderful dilemma to have and Klopp should be able to make the right choice when the lineup comes out on Friday.
Left Wing
Roberto Firmino has started off the season in fine form and has consistently been one of Liverpool's shining stars in multiple areas of the game. His pressing from the front has set an example that everyone else has followed and his movement in the final third of the pitch has been magnificent. If Sturridge doesn't start, the Brazilian will start as the striker.