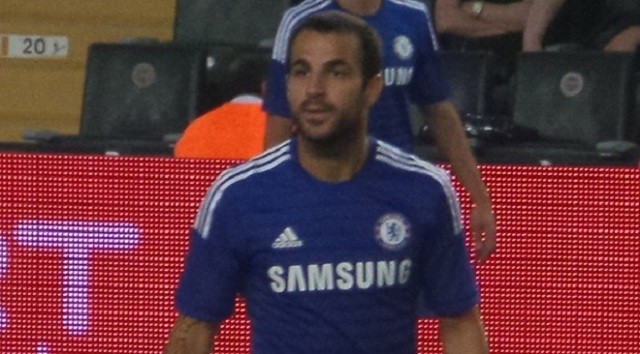 According to reports from the Express, Chelsea are ready to dispense with the services of midfielder Cesc Fabregas this summer.
Cesc Fabregas joined Chelsea from Barcelona in a deal worth £30 million two summers ago and the midfielder played a crucial role in his debut season to guide the Blues to the Premier League title.
In stark contrast though, he did not enjoy the best of times on the pitch last term and was at one point even blamed for plotting to get rid of manager Jose Mourinho.
Fabregas set to leave Chelsea?
As a result, Fabregas would have surely wanted to start on a clean slate during the current campaign but things have been made even more difficult for the Spanish international as he has not started a single game in the Premier League under new manager Antonio Conte.
It is clear to see that Fabregas is not the first choice midfielder under Conte and now according to reports from the Express, revelations can be made that the 29-year-old will be put up for sale by Chelsea during the January transfer window.
The reports state that Conte sees Fabregas as too lightweight to flourish under his tactics and the midfielder could leave Stamford Bridge in January, with the Italian duo of AC Milan and Juventus said to be interested in the former Barcelona man.