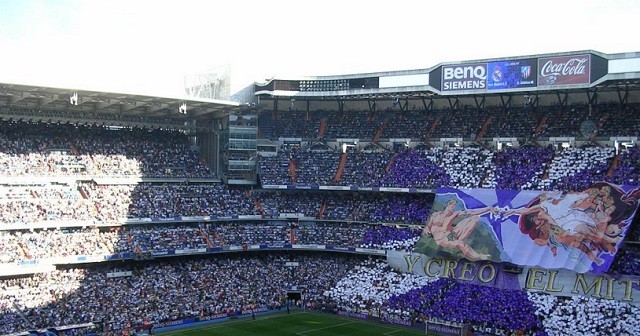 The new leader of La Liga will start its pursuit of the UEFA Champions League final in Cardiff on Wednesday. Sporting Lisbon will visit the Santiago Bernabéu in a bittersweet clash for former Leões man Cristiano Ronaldo.
Starting with the three points is key for assuring their presence in the next round rapidly. However, the Portuguese side won't give in, as they want to advance just as much.
Preferred Formation: 4-3-3
With Ronaldo and Benzema officially back, Zinedine Zidane only has Keylor Navas unavailable for the UCL debut. Isco recovered from his minor injury suffered during the international break, so he'll also reappear. Rotations seem to be a priority this season, which is why there were important changes in the weekend lineup. More changes are expected for this match.
GK: Kiko Casilla
He was the most frustrated member on Saturday, as he was en route to keeping a clean sheet. Even though he stopped a penalty, he's conceded five goals in four games. His defense is also to blame for this.
Defense
RB: Dani Carvajal
Danilo did a great job against Osasuna, heating up the competition for the right back starting role. Zizou's rotations may make them play a relatively equal amount of minutes. It would be Carvajal's turn now.
CB: Raphaël Varane
Like the right backs, the center backs are also in for a tough rivalry. Pepe scored, but also fell into the relaxation mode that gave the rivals two goals. If alternation also happens in this area of the defense, Varane would be next to play.
CB: Sergio Ramos
The captain should be the extension of the manager on the pitch. Losing focus could've cost the team a little more than just two goals. He must strive to keep his teammates and himself attentive throughout the 90 minutes.
LB: Marcelo
Nacho Fernández gave Marcelo a well-deserved break. Since it will be a few weeks before Coentrão can contribute to the squad, the Brazilian will continue to play most games and Nacho will come in sporadically.
Midfield
RCM: Luka Modrić
The Croatian scored a goal and he was taken out immediately after. Having just turned 31, keeping him fresh and healthy is essential for a successful season. There's plenty of men to step in for him.
CM: Casemiro
He traveled a long way from his international duties, so he was given a rest by his boss. With Kovačić's entrance, the team proved that a strong midfielder isn't entirely necessary weekend in and weekend out.
LCM: Toni Kroos
Even though Kovačić was Casemiro's replacement, it was the German who occupied the physical position. He has performed it in the past, so it's not new to him. It's great for the coach to know he has this option.
Attack
RW: Gareth Bale
The Welshman gave his first assist on Saturday. Last season he failed to score in the European competition. While he scored in the penalty shootout when it mattered the most, he's expected to contribute actual goals this year.
ST: Álvaro Morata
Despite Benzema returning for the weekend's game versus Osasuna, the coach may decide to avoid rushing him. Because of this, Morata has it all to start one more time. Still, with Zidane you never truly know.
LW: Cristiano Ronaldo
After reappearing with the white shirt for the first time since La Undécima, the Portuguese scored and proved he's ready to be important. This will be an emotional match for him, as this is the club that helped him launch his career.
(4-3-3)