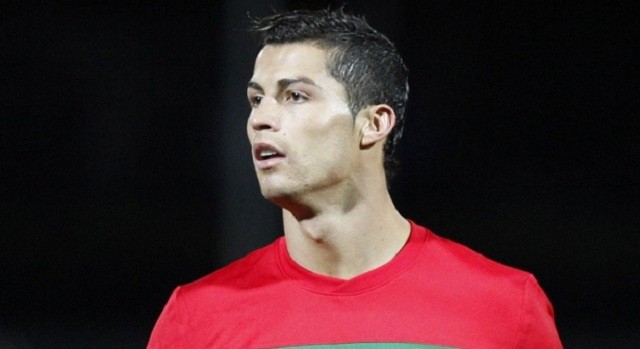 Following the international break, Real Madrid returns home to the Santiago Bernabéu to face Osasuna. With two wins out of two games, the team must keep adding points in order to prevent rivals from getting ahead this early.
This will be a good recovery match before the UEFA Champions League starts next week. The BBC is expected to finally make a comeback in this match.
Preferred Formation: 4-3-3
The FIFA virus only ended up injuring Isco. He'll miss a couple of games, but should be back relatively soon. On the other hand, Zinedine Zidane can count with the entire BBC for the first time in a long while.
Even though there's no need to push them too much, they'll be given some minutes so they can possibly start against Sporting Lisbon. Some other rotations are expected.
GK: Kiko Casilla
Keylor Navas is still out. Casilla has one more chance to get some playing time and make his coach trust him for more matches. The rivals have only scored one goal so far, meaning he might not have a lot of work.
Defense
RB: Dani Carvajal
It would be a good game to give him a rest. However, his usual substitute Danilo may be used on the other wing instead. Still, there's a chance Carvajal could be the one to sit this one out.
CB: Pepe
The Portuguese played and lost over the break with his national team. He hasn't played for Real since the Undécima win. This will initiate the tight competition between him and Varane.
CB: Sergio Ramos
Out of the three regular center backs, the captain is the least likely to rotate at the moment. He won't be immune to them, yet it doesn't seem it will be happening that often.
LB: Danilo
Marcelo flew a long way from his international duties. Coentrão won't be back until the end of the month, so Danilo would be the first choice to replace the #12. This would be his season debut.
Midfield
RCM: Luka Modrić
The Croatian missed the opening game because of a suspension and played the second one. There's no reason to leave him out. Nevertheless, Zizou could start to rotate regardless of the player's condition.
CM: Mateo Kovačić
Like Marcelo, Casemiro travelled a long way and trained separately from his teammates. Since he doesn't have an actual replacement, he must be used carefully. This sets up Mateo for a starting role.
LCM: Toni Kroos
He was the unlikely savior versus Celta de Vigo, scoring his fourth goal for the club in 101 matches. That's well below the 25 goals in 205 at Bayern Munich. However, his playmaker abilities are what's important.
Attack
RW: Gareth Bale
He was the hero of the first La Liga game and his national team during the break. Now with Ronaldo back, he must prove that he can still be a leading contributor even with his partner on the pitch.
ST: Álvaro Morata
Even though Karim Benzema has joined his teammates in training like Ronaldo, the coach may be a bit more patient with him. Because of this, he'll come in later in the game instead of playing him from the start.
LW: Cristiano Ronaldo
The UEFA Best Player in Europe winner is expected to make his season debut. It's been a while since Madridistas have seen the #7 on the pitch, so being a home game makes it more special for both fans and the player.
(4-3-3)